10 Air Quality Control Tips for Home and Health
Posted by Erik Ymer on Wednesday, September 5, 2018 at 5:00 AM
By Erik Ymer / September 5, 2018
Comment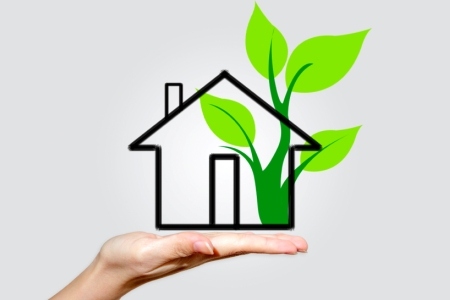 Air quality has a direct impact on our health, both in and outside of our homes. While much is being done to improve the air outdoors, maintaining a healthy level of air quality inside is evenly important.
A range of triggers can lower indoor air quality, including carpets, chemical cleaners, heat sources and humidity. Build-up of these pollutants may result in "Sick House Syndrome," which poses health risks to residents if not addressed. Airborne lead particles and radon are especially harmful.
Opening windows can significantly improve the quality of the air in the home, but in many households, doing so is just one of several necessary steps. A checklist:
- Clean your home frequently, preferably with natural or non-toxic cleaners, a HEPA-filter vacuum and a mop. Regular cleaning eliminates dust, which could be contaminated with lead if the home was built prior to 1978.
- Aim for less than 50 percent humidity inside the home; a higher percentage can lead to mold. A hygrometer can help determine the humidity level. Use an exhaust fan while bathing, cooking or using the dishwasher. Invest in a dehumidifier, if necessary.
- Take care not to disturb lead-painted surfaces, especially if remodeling the home. If the paint is peeling, consult a lead removal specialist as soon as possible.
- Test for radon. Most hardware stores carry do-it-yourself testing kits, and some utility companies offer the service free of charge. A qualified professional can conduct a longer-term test to determine radon levels at varying times throughout the year. He or she may recommend installing a radon mitigation system.
- Dispose of paint, gasoline or any other chemicals at a certified hazardous waste disposal center. Visit search.earth911.com to locate a local facility. For future paint projects, purchase products labeled "low VOC."
- Replace the furnace filter every three months to reduce the amount of airborne dust circulating through the home.
- Remove wall-to-wall carpeting, if possible—it traps particles that can exacerbate allergy and asthma symptoms, and may even contain formaldehyde, depending on the manufacturer. (Pressed wood materials, such as cabinets and furniture, may also release formaldehyde.)
- Place plants where possible. House plants filter out airborne toxins, including ammonia and benzene, that can be detrimental to health. To reap the most benefits, use these NASA-approved species.
- Remove shoes when entering the home, and place a floor mat at each entrance to deter any pollutants tracked in by guests. Dirt and pesticides brought in from outside can become airborne inside the home.
- Insist the home remain smoke-free, if possible. Secondhand cigarette smoke, which lingers long after the smoker leaves, can have devastating effects on members of the household, including children and pets.
For more tips on indoor air quality and other home maintenance ideas, contact me today!