3 Things to Avoid When Selling Your Home
Posted by Erik Ymer on Tuesday, July 10, 2018 at 7:22 AM
By Erik Ymer / July 10, 2018
Comment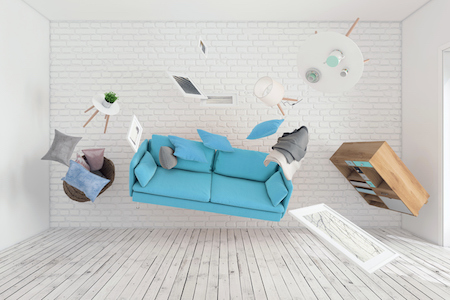 With everything that goes into selling a home, it can be easy to forget some of the last minute details. But, beware—buyers can be put off by seemingly small mistakes. If you want to get the most bang for your buck, you have to make sure your home is putting its best foot forward.
Worried that you'll make some classic selling mistakes? Don't worry, we've listed three of the most common to avoid, so you can sell your home in no time.
Lacklustre Staging
Never underestimate the importance of staging. Buyers want to be able to envision themselves in a home, and they can't do that with your family photos lying around, or that one armchair from college. Remove everything but the essentials from every room, slap on a bright new coat of (preferably neutral) paint, and add some bright throw cushions and flowers to liven up the space. If you're worried about your decorating skills, consider hiring a professional stager to get the job done right. Many agents offer staging as part of their services—do some research to make sure you get a fair price.
A Rundown Home
When you're living in your house, it can be easy to overlook the small cracks and stains that can start to appear—but you can be sure that a buyer won't. Do a thorough sweep of your home, and take note of any water stains or broken cabinets that need fixing. Again, if you're not confident in your own home repair skills, consider hiring an inspector or a handyman to come and take a look at the place. Your home needs to seem move-in ready, so that buyers can confidently make that offer.
Bad Listing Photos
Once you've made your house into a beautiful move-in ready space, you should ensure you have listing photos that reflect its quality. Though iPhone cameras are pretty good these days, professional photos with a high-quality camera can go a long way when it comes to showing all that your home has to offer. Ask your agent if they're able to take photos for you—they'll know that a photo can make or break a listing.