3 Things to Know Before Renting Out Your Home
Posted by Erik Ymer on Wednesday, May 23, 2018 at 6:29 AM
By Erik Ymer / May 23, 2018
Comment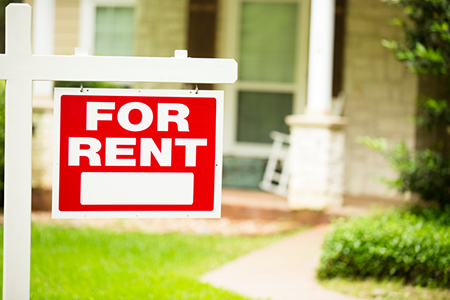 Home-sharing services such as Airbnb, HomeAway and FlipKey can make turning your home into a money-making vacation rental easy.
The sites hold payments from guests who are renting private rooms or entire homes. All the host has to do is provide a key and then collect payment from the site after check-in, right?
Not so fast. Here are three things that hosts should plan on, whether renting a couch, spare room, in-law suite or their house to visitors:
Know the rules
Cities and counties are regularly updating laws when Airbnb or other services become popular in a town, though sometimes they're rarely enforced. A loud party at your home by your paid guests may get your neighbors to complain to police, which could quickly lead to enforcement of any laws for short-term rentals.
Some cities, such as New York City, require that rentals of less than 30 days in apartments are only allowed if the host is there.
Check with your city to see if you have to register, get a business license and if it has any rules on short-term rentals.
Taxes
If the rental service you're using has an agreement with your city, it may collect an occupancy tax from any fees you receive and pay the tax to the city, county and state for you.
If not, you'll have to figure out how much needs to be collected in taxes and report it on your income taxes. If you rent for 15 or more days per year, you'll have to pay income tax on your rental income also.
You can deduct costs related directly to your rental, such as taxes you pay, advertising and supplies. If you need advice on deducting a portion of expenses for utilities and insurance, be sure to check with the IRS.
Insurance
Homeowners insurance may cover the occasional paying guest who is injured in your home or starts a fire, but you should get it in writing.
Alert your insurer if you rent out your home often, and if you're there when guests are staying. The extra risk can cost 25 percent more in your premium, or you can buy an umbrella policy for about $200 per year for liability protection above your regular insurance limits.
Airbnb includes insurance for up to $1 million each in liability and property damage.
To help lessen the chance of guests trashing your home on purpose and causing enough damage to lead to an insurance claim, you can impose a hefty security deposit. Doing so might make your insurance company happier.