4 Features That Really Make a Living Room
Posted by Erik Ymer on Tuesday, August 6, 2019 at 5:31 AM
By Erik Ymer / August 6, 2019
Comment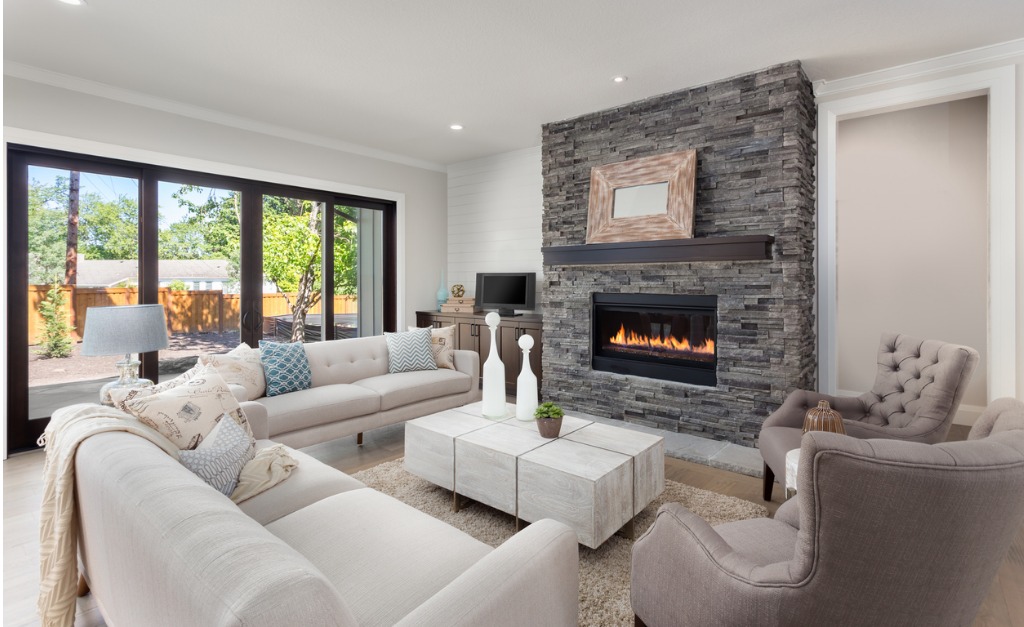 Whether you're staging to sell or looking for your dream home, the living room can be an overlooked space. People often talk about the kitchen as being "the heart" of the home, but the living room gets a lot of use too, from eating, to entertaining, to relaxing. Here are features that make a memorable living room you're sure to want to spend time in:
Flexible Layout
People often have different ideas of what makes a great living room and sometimes those can evolve over time. A young couple may feel very differently about their "ideal" living room once they have a couple of kids. For this reason, a space that's flexible and spacious enough to grow or change its function over time is essential.
Character
Unusual details like stained glass, exposed brick or a fireplace can add warmth and an element of individuality to a standard living room. Built in bookcases or shelving are helpful too and add as much function as they do uniqueness. Anything that shuns the classic cookie-cutter design we sometimes see in Canadian homes is sure to grab the eye.
Different Zones
People use their living rooms for different things. While it can be nice to park a spacious couch in front of a feature wall and mount a big-screen television, it's equally nice to break your furniture up so there are different zones: for conversation, gaming or a cozy reading nook, for example.
Sometimes the best living rooms aren't about expensive furniture or soaring ceilings (although those can help, especially when you're selling). Instead, they're about features that enhance the flow and function of a room.