4 Non-Traditional Ways to Finance a Home
Posted by Erik Ymer on Friday, December 21, 2018 at 2:00 AM
By Erik Ymer / December 21, 2018
Comment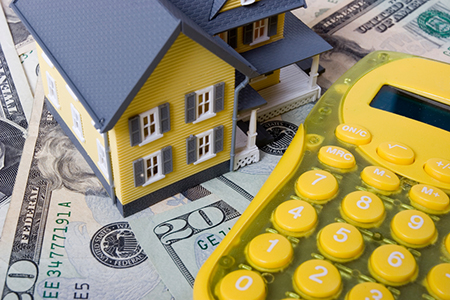 A 30- or 15-year, fixed-rate mortgage with the same payment amounts each month is one of the most common ways to buy a home—but not everyone can qualify for a traditional mortgage, or has the money set aside for a sizable down payment so they can get a low-interest loan and have affordable payments.
Here are four non-traditional ways to be able to afford to buy a home:
1. Borrow from your parents: If you don't mind possibly changing your relationship with your parents, ask them for a loan to help you come up with a bigger down payment so you can qualify for a loan. Hire a lawyer to write up a contract, and make sure the loan doesn't appear as a gift, which would require a gift tax to be paid.
2. Parental co-signers: If your parents won't loan you money, ask them to co-sign your home loan. This can improve your debt-to-income ratio, making you a better risk to the lender—but your parents should be aware that if you don't make loan payments, they'll be liable for them.
3. Borrow from a retirement account: If you have enough money in your 401(k) or IRA, you can borrow money from yourself if you use the money for a down payment on a house, or, you could use the retirement funds to show a lender that you have a lot of money in savings to make loan payments if you lose your job.
The downside is that if you're 59-1/2 years old or younger and withdraw any of your retirement savings, you'll pay a 10 percent penalty and will pay taxes on it. The money will have to be repaid within 60 days if you lose your job.
A Roth IRA is after-tax money, so withdrawing from it to buy a home means you'll only be taxed on the earnings, not the full amount.
4. Insurance policy with cash value: Some life insurance policies allow policyholders to borrow against the principal or cash value, and the money can be used for whatever they wish, including a home purchase. The loan won't have to be repaid—although not repaying it will leave a lower death benefit.
Whichever non-traditional strategy you use to finance a home, talk to your financial advisor and tax preparer for details on how it will affect your finances.