4 Steps to Stop Driving Buyers Away
Posted by Erik Ymer on Monday, October 22, 2018 at 6:00 AM
By Erik Ymer / October 22, 2018
Comment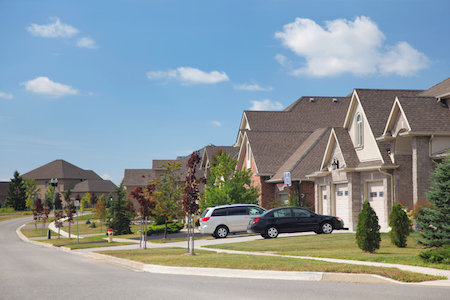 Is your car impacting the sale of your home? Experts say it may be.
When visiting a home, potential buyers will form an opinion based on what they first see. Cars parked outside the house can negatively impact this first impression. A reasonably new car that is clean inside and out is likely to leave a positive impression or may not be noticed at all, which is fine.
But a run-down car that is dirty on the outside and a mess on the inside (think trash-filled plastic bags, empty cans, clothes) is going to send a message to visitors that the home they're about to enter is going to be unkempt as well. That's why it's worth taking some time to follow these steps and avoid this situation altogether.
Wash it. If the car's exterior is dirty, give it a wash. It's a simple step that doesn't take long and will add to your home's curb appeal. Wash as frequently as needed and consider waxing on weekends when you're having an open house.
Clean the inside. You never know where a potential buyer might look. If someone takes a gander at your car's interior and sees a mess, it can start things off on a bad note. Take some time to remove any trash from the car, such as beverage bottles and cans, food wrappers, and newspapers. You also don't want buyers to think you don't have enough closet space in the home. Clear out jackets or any clothes you've been meaning to take to the dry cleaners.
Don't park in the garage. As people tour your home, they may want to see the garage. Not only will a parked car make it difficult to walk around the garage, but buyers may also not be able to envision the amount of space available for storage needs. However, make sure the garage is clear and has space for a car to let prospective buyers know they can park their car in the garage if they so choose.
Park it elsewhere. If you have an older car that is not in great shape, or you have a second car that doesn't quite fit, it can take away from the visual appeal of your home. In this case, you may consider parking unsightly vehicles a few blocks away or in the lot of a nearby shopping center or park (at least during scheduled showings or open houses).
On the other hand, it doesn't hurt to showcase a newer, clean car. Some buyers may be impressed and see it as a sign that your home is a clean home ready for moving in.