4 Tips for Picking the Right Neighborhood
Posted by Erik Ymer on Tuesday, August 21, 2018 at 12:00 AM
By Erik Ymer / August 21, 2018
Comment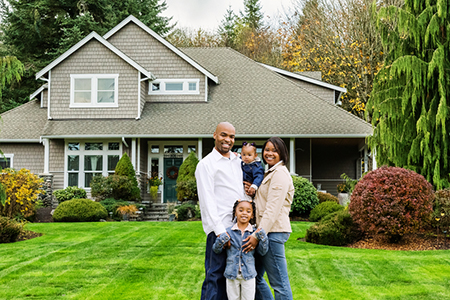 Oh, the places you will go…and the places you will want to avoid. Choosing the right neighborhood is as important as picking the right house. Your neighborhood will define many aspects of your day-to-day life, so you should research it carefully to be sure it meets your needs.
Realtor.com® lists four things you should consider before putting your real estate agent on the hunt. This will ensure you find the neighborhood that's just right for you.
Establishing Priorities: Not all neighborhoods have the same kind of layout. Because of this, it is important that you decide on a style of house, whether it's big or small, has a yard or a porch, etc. After that, consider your budget, taking into account what you can and cannot live without. Are you big on golf? Swimming? Make sure your neighborhood has access to the right facilities.
School Districts: Whether you have kids or not, neighborhoods with good schools are always a better bet. It is estimated that homebuyers will pay up to $50 more per square foot for properties located in good school districts. Of course, if kids are in the mix, then take a look at what's available. Real estate agents aren't legally allowed to divulge direct information on specific schools, but they can point you in the general direction, like local school-system ratings.
Transportation: Your new property will be your home base, but don't forget about your commute to work. If you're good with driving, the suburbs can work for you. If you're a major train-hopper, then being close to a city center or somewhere with access to public transportation will be in your best interest. Homes tend to be more expensive when located close to travel hubs, but you will most likely save in terms of time, convenience and money itself in the long run.
Compare and Contrast: When you've narrowed down your options, visit the prospective neighborhoods at different times to make a more informed decision. You can also speak to current residents while you're visiting to help you weigh out your options. There's a good chance you will need to compromise and prioritize, but the idea is to pick a neighborhood akin to your ideal one.
A perfect home often has more to do with your comfort than with perfection. Following this train of thought will allow you to determine the best options for you. Think of it like trying on new shoes: one size does not fit all.