5 All-Natural Cleaning Hacks to Transform Your Home
Posted by Erik Ymer on Wednesday, November 13, 2019 at 6:23 AM
By Erik Ymer / November 13, 2019
Comment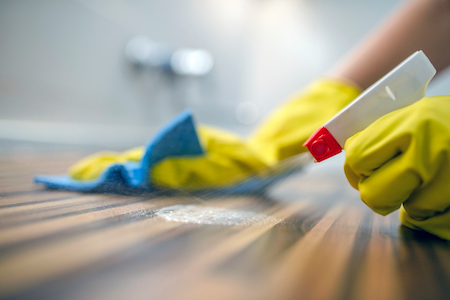 Looking for some natural ways to clean up your space? These are some easy, DIY cleaning tips that are also good for the environment.
Cream of tartar is perfect for stainless steel. Simply mix it with some coconut oil and scrub down your stainless steel appliances. You'll get twice the shine with none of the chemicals.
Get yourself some lemons and salt. Need to clean off some grimy cutting boards? Sprinkle a hefty dose of kosher salt across the surface, cut a lemon in half and give it a good scrub. Let it sit for a few minutes, and then rinse with water for a fresh smelling surface that's perfect for cooking.
Microwave your sponges. This one might seem strange but it works. Just pop your sponges in the microwave for two minutes and voila—bacteria free and ready for action.
Vinegar is magic. Vinegar is ideal for scrubbing off soap scum, or really any unruly dirt. Apply it to your faucets and sinks for a sparkling clean. Plus, if you add some baking soda it makes a wonderful grout cleaner.
Make your own all-purpose cleaner. An all-natural, all-purpose cleaner can be assembled with just a handful of ingredients. Simply soak a handful of citrus peels in a jar of vinegar for two weeks, and then strain the contents into a spray bottle. This sweet-smelling cleaner can be used on just about every surface.