5 Guest Room Upgrades
Posted by Erik Ymer on Thursday, March 14, 2019 at 1:00 AM
By Erik Ymer / March 14, 2019
Comment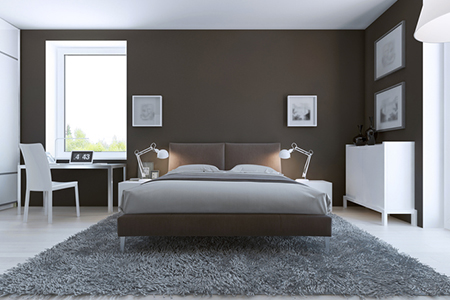 Does your guest room get frequent use from visiting friends and relatives? Read on for five tips on upgrading your guest space for privacy and comfort.
Allow for bedding customization. Does your guest's temperature run hot or cold? Make sure your bedding can accommodate both, with a sheet, comforter and additional blanket options so your guest can fine-tune their sleeping experience.
Get fresh. Just before your guests arrive, place a bouquet of fresh flowers on the bedside for a vibrant splash of color and life.
Towel talk. Make sure to have a handful of towels in an easy-to-access spot so your guest doesn't have to go searching, especially if they will be sharing a central bathroom. Bath towels, hand towels and face towels can all be stacked neatly on a bed or dresser.
Make room. While it can be tempting to use your guest room as a storage room, make sure there are at least a few drawers or a closet empty for your guests to stash their things.
Add extras. A handful of plush amenities can go a long way towards making a guest feel pampered. Hang a clean robe or two and set out a pair of slippers for your guest's use. Take note from hotels and set out water, travel shampoo and soap, and even bags of your favorite tea.