5 Things That Scare Off Buyers
Posted by Erik Ymer on Friday, May 18, 2018 at 6:24 AM
By Erik Ymer / May 18, 2018
Comment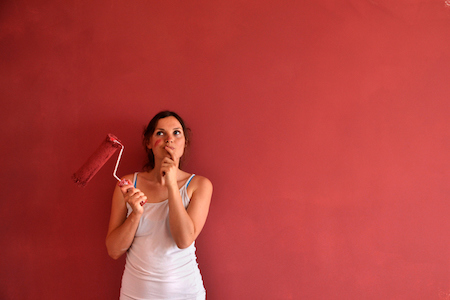 We all have our own preferences—just like some people like their steak cooked well done while others like it medium rare.
When it comes to selling a house, however, having different preferences can sabotage a home sale. This is especially true with décor choices that were popular at one time but a homeowner hasn't changed them because they didn't have the money or proper incentive.
Here are five problems that may turn off homebuyers:
Paint Color
Accent colors throughout a home can be easily painted over by new owners, but seeing them for the first time may put some buyers off.
Instead of that bright red wall in the kitchen or a purple wall in the living room, paint them neutral colors so that buyers don't really notice them. Beige, ivory, taupe or light gray can make a room larger and brighter.
Popcorn Ceilings
These types of ceilings were popular in the 1980s, but many people may not like them so much now for their look and difficulty cleaning.
Removing them is a lot of work and is best done by a professional. Popcorn ceilings should also be checked for asbestos, a cancer-causing product that was banned in ceilings in 1977.
Old Fixtures
Switch plates, chandeliers and other finishes coated in shiny yellow brass can look old. It can also be loved by some buyers, so check with your real estate agent to see what the market is looking for in your area.
Faux crystal faucet handles can also look outdated and can be easily replaced with a faucet and handle set that looks more modern.
Wallpaper
Nothing points out an individual's eccentric taste as much as wallpaper. Almost any pattern can look outdated in a few years, and removing it isn't a project that new homeowners look forward to. Instead, remove it yourself and paint the room a neutral color that the buyer may paint over anyway.
Wood paneling should also be removed, though some young buyers may like the vintage look of a rec room or den filled with paneling. Get your real estate agent's view on this before ripping it out.
Clutter
This can be one of the easiest things to solve and one of the hardest. Easy because it basically requires throwing things away, donating them or putting them away elsewhere, and difficult because it can be a lot of work. But at least decluttering a house shouldn't cost you money—unless you hire someone to help you.
Your family photos and other things that don't get used daily may look okay in your eyes, but a potential buyer wants to imagine a house where they can put their stuff and enjoy their home. Having your knick-knacks scattered around a house doesn't help a buyer imagine the space as theirs.