5 Ways to Keep the Peace With House Guests
Posted by Erik Ymer on Wednesday, November 21, 2018 at 2:17 AM
By Erik Ymer / November 21, 2018
Comment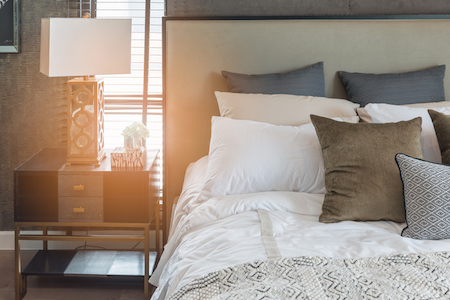 Are you hosting the brood at your place? Whether you have one guest or 10, here are a few ways to make them feel welcome, while keeping your own sanity.
Favorite foods. Is aunt Tina on a new diet? Does your sister need coffee first thing to function? Does your brother-in-law like to wind down with a glass of red wine? Understanding the food-related habits of your guests can offer them comfort when they're far from home, and ensures no one goes through caffeine withdrawal on your watch.
Extra amenities. From an electric kettle, a mug and a bundle of nice tea in their room, to a few good books by the bed or bath salts by the tub, giving your guests some extra amenities can make them feel taken care of.
Shower schedule. If you have a large group sharing a few bathrooms, ask everyone their preferred shower time and make a schedule if needed.
Separate space. Are you setting family up in the living room or piling a few in your finished basement? Purchase a few inexpensive shoji screens to create space dividers and make your guests feel as if they have a little privacy.
Create quiet hours. If you have a rowdy bunch coming in on vacation while you still have to get up for work, or a family of early risers when you're accustomed to morning shut-eye, don't be afraid to set quiet hours and ask your guests to abide by them.