5 Ways to Pick the Perfect Color Scheme
Posted by Erik Ymer on Friday, June 8, 2018 at 7:58 AM
By Erik Ymer / June 8, 2018
Comment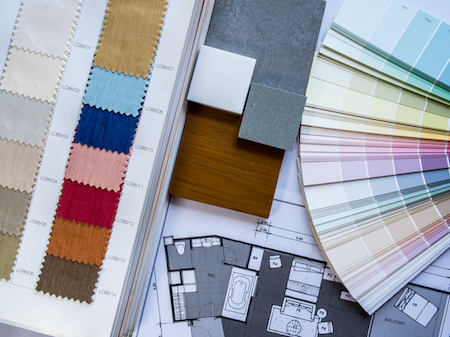 If you're revamping your interior design scheme, you may be considering a new color palette. Should you go with earthy hues? Vibrant jewel tones? Cool blues and grays? Below are five ways to pick a color scheme that will work for you.
Choose from what you have. If you're not revamping with an entirely new furniture set, then you may want to pick a color from what you already have. A boldly patterned sofa or floor rug can serve as a jumping off point.
Start with three. If you're feeling overwhelmed with options, choose three colors you love and keep it to there, with one as your main color, another as your secondary and a third for accents. (Four if you count white, which is more of a neutral).
Base with black. If you can tie black into your color scheme, you'll always have something easy (and versatile) to return to. No need to get macabre—think black appliances in the kitchen, black end and coffee tables in the living room, and black cabinetry in the bathroom.
Decorate with 60-30-10. This rule, used by many interior designers, gives you a mathematical breakdown of how much of each color you should use to give your space balance. Go with 60 percent of your main color (like, your walls), 30 percent your secondary (hello, furniture) and 10 percent that pop of accent—light sconces, art, throw pillows, blankets, etc.
Move from dark to light. So, you have your chosen colors—now what? A top designer tip when adding color to your home is to place the darkest colors low, like the carpet, floor or furniture, and then move to medium shades for the walls and art, and the lightest hue on the ceiling.