5 Ways to Prepare Your Home Before Selling
Posted by Erik Ymer on Tuesday, May 15, 2018 at 2:24 AM
By Erik Ymer / May 15, 2018
Comment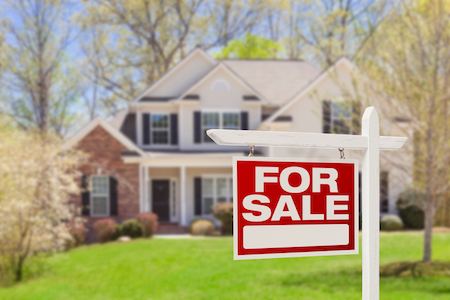 The best way to prevent stress when selling a home is to be prepared, and know you're putting the best possible version of your home forward. Here's how to get your property ready before the "For Sale" sign hits the lawn.
Depersonalize
Yes, you might still be living in the home, but that shouldn't be horribly obvious to potential buyers. If your house looks lived in, it's harder for a buyer to imagine their life in that space. This means taking down family photos, unique art, posters, kids drawings—anything that makes it feel like your distinct space. A blank page lets the buyer see their life in the space instead of yours, so treat the space like a hotel rather than your home.
Clean the Clutter
A messy home is a home that won't sell. And getting your space organized will not only help you sell your home, but will also help you have an easy moving day. Consider renting a storage unit to hold your belongings until you move. Store unnecessary furniture, packed boxes and any non-essentials you won't need in the coming months to keep your home looking tidy.
Paint the Walls
If your home already has neutral walls, you might be able to skip this step, but it's always a good idea to give it a fresh coat anyway to cover up any dirt or scratches. If your walls are in a variety of interesting or dark colours, you'll definitely want to repaint to a more neutral shade. White walls are also less attractive to potential buyers. According to Reader's Digest, Universal Grey, Mushroom Cap and Candlelight Yellow are some of the most popular paint colours in Canada.
Repair and Upgrade
You don't have to go out of your way to completely renovate your home, but if you've been putting off minor repairs or know the fixtures are outdated, taking the time to fix these things will pay off in the end when your house sells for more than you were expecting.
Curb Appeal
While the inside of your home is obviously very important, don't forget about the outside. The curb appeal can help increase the value of a house, so consider working on the landscaping, keeping walkways clear, fixing any peeling paint, mowing the lawn and trimming the bushes. Potted plants are also an easy way to make the entrance to your home more welcoming.