7 Tips to Hosting a Summer Party
Posted by Erik Ymer on Thursday, August 9, 2018 at 12:00 AM
By Erik Ymer / August 9, 2018
Comment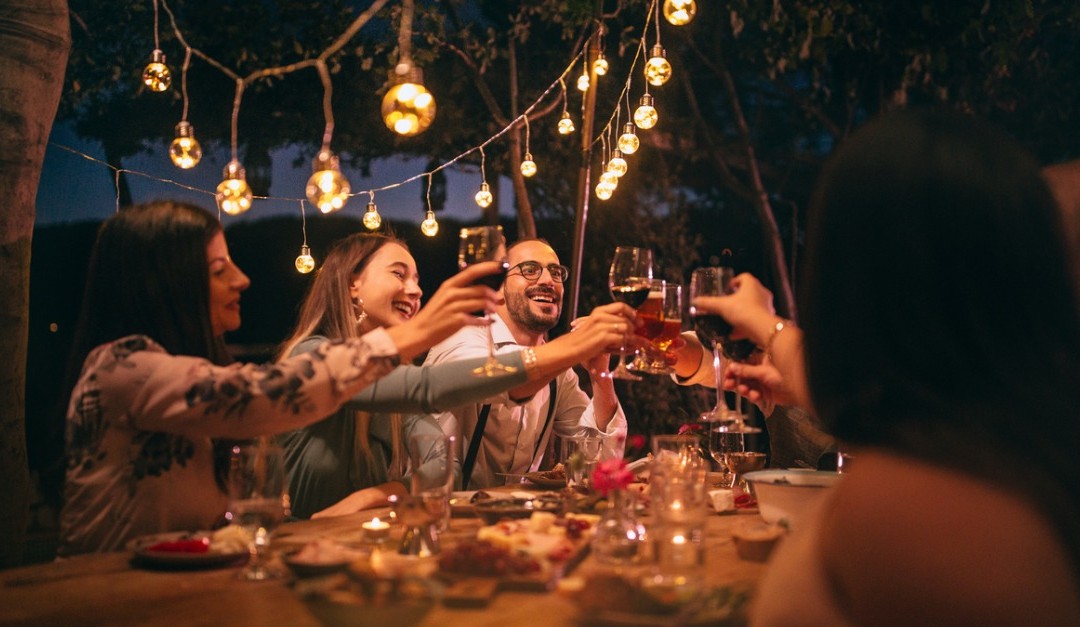 It's summer—when the sun sets later and patio furniture is on sale! Now's the time to dress up your backyard and host your friends to a cool summer evening.
Never fear if you're new to entertaining, experienced party planners say. Throwing a party that's fun, festive and filled with food and conversation may be easier than you think.
Here are seven tips to help make your backyard party the hit of the summer season:
Set the mood. Drape a few paper lanterns or re-purposed white Christmas lights from the tree tops to shed light on your evening's entertainment. Mosquito-repellent candles should be part of the centerpiece on every table in the yard.
Speaking of centerpieces. Keep them simple, with small, mismatched pitchers and/or vases filled with colorful but inexpensive flowers (perhaps blooms from your own garden?) along with those bug-repelling candles.
Get creative with seating. Unless you plan on a seated dinner, having fewer chairs than the number of guests will help promote mingling and conversation. People should be able to help themselves to food and drink and eat when and where they please.
Use easy disposables. Tape brown paper or patterned wrapping paper to the tabletops, and use plastic glassware and disposable plates, cutlery and napkins. Nobody minds the quasi-picnic décor, and you can roll it all up and toss it when the party's over.
Serve seasonal classics. Grilling is nice, but it takes you away from your guests for long periods of time. Think about foot-long sandwiches or a cold cut buffet along with classic summer salads, fresh fruit and cold drinks.
Keep cold things cold. Mayo-based salads should be nested in a bed of ice, cold drinks kept cold in a cooler. Create a mobile drink station with a bar cart next to the coolers holding glasses, ice and easy nibbles like nuts, popcorn or chips.
Choose simple sweet stuff. Everyone likes dessert, but you can keep it simple with a platter of brownie bars or cookies. Add to the fun by placing bowls of M&M's or caramel corn on each table.