8 Tips for Moving During the Holidays
Posted by Erik Ymer on Friday, December 20, 2019 at 6:32 AM
By Erik Ymer / December 20, 2019
Comment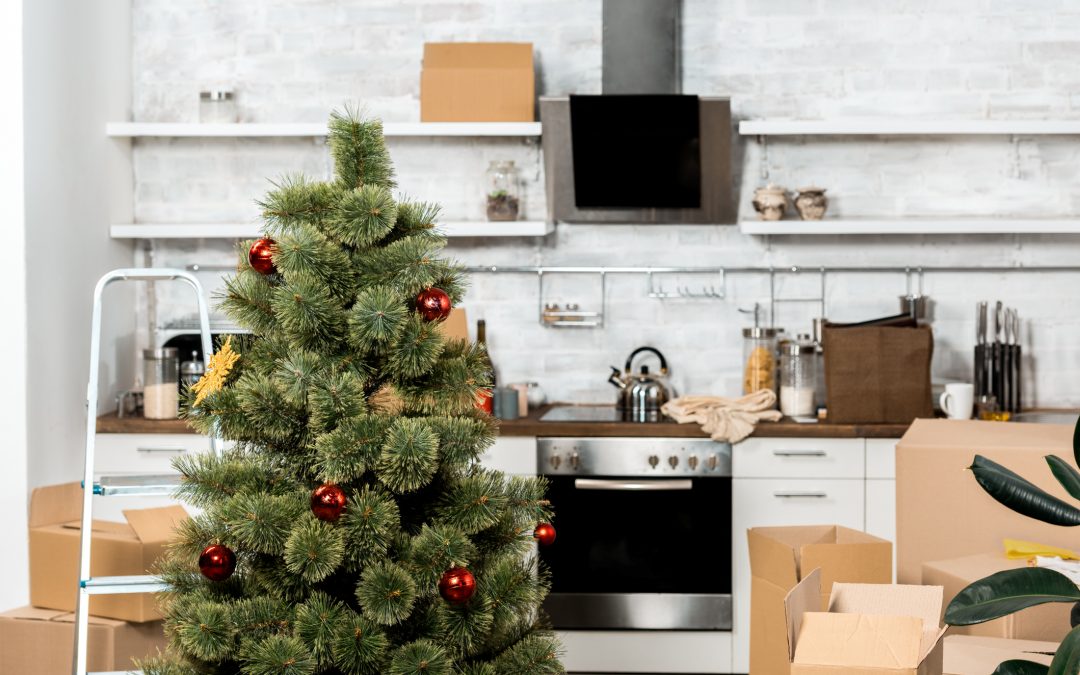 Moving at any time of the year is stressful. But moving during the holiday season when you're also juggling entertaining, decorating and gift-giving can raise that stress to new levels. Balancing the needs of packing up your home and family with the often frenetic pace of the holiday season can be a recipe for stress overload.

Here's some great advice from JK Moving Services to help make moving during the holidays easier and less stressful:
Rethink gifting:

Instead of packing up all your holiday decorations, consider giving some away. Pass select pieces on to family members and friends, and donate bulky items, like lights and garlands, to local schools, community centers or homeless shelters. Next season, you can start fresh in your new home by investing in some brand new decorations.

Cross-purpose holiday cards.

The last thing you may have time for is writing and sending holiday cards. However, since you need to update friends and family on your new address, make it a "two-fer": share season's greetings

and

your new address.

Check in with the post office. During the busy holiday season, make sure to update your address with the post office. The extra effort is worth it, given the seasonal crunch of mail deliveries.
Confirm utilities.

One thing you don't want to go without during the holidays is electricity, so take the extra step to confirm that all utilities are turned on and ready to go the day you arrive at your new home.

Keep the spirit with music. Whether you're packing boxes or taking a long car ride to your new home, have holiday playlists handy to lift everyone's spirits while transitioning.
Create new traditions.

The holidays are all about traditions, and moving to a new home is a great opportunity to start some new ones. Talk to your family about which traditions are important to keep, then brainstorm new ideas to kick off the next chapter.

Find new fun.

You and your family may be feeling sad about leaving your old home during the holiday season, so make it a priority to visit new places in your new neighborhood. Talk to your real estate agent about what events may be happening in your new locale, and get out and start participating as soon as possible This will add excitement to your move and help relieve any pangs of missing your old home.

Avoid travel nightmares. Avoid traveling to your new home during peak holiday travel times, and keep an eye on the weather. Sitting in traffic will surely put a damper on the excitement of moving.



Taking these steps will help make moving during the holidays a little less stressful, and allow you to enjoy the spirit of the season at the same time.