9 Sneaky Storage Tricks for Tiny Bathrooms
Posted by Erik Ymer on Monday, April 29, 2019 at 7:32 AM
By Erik Ymer / April 29, 2019
Comment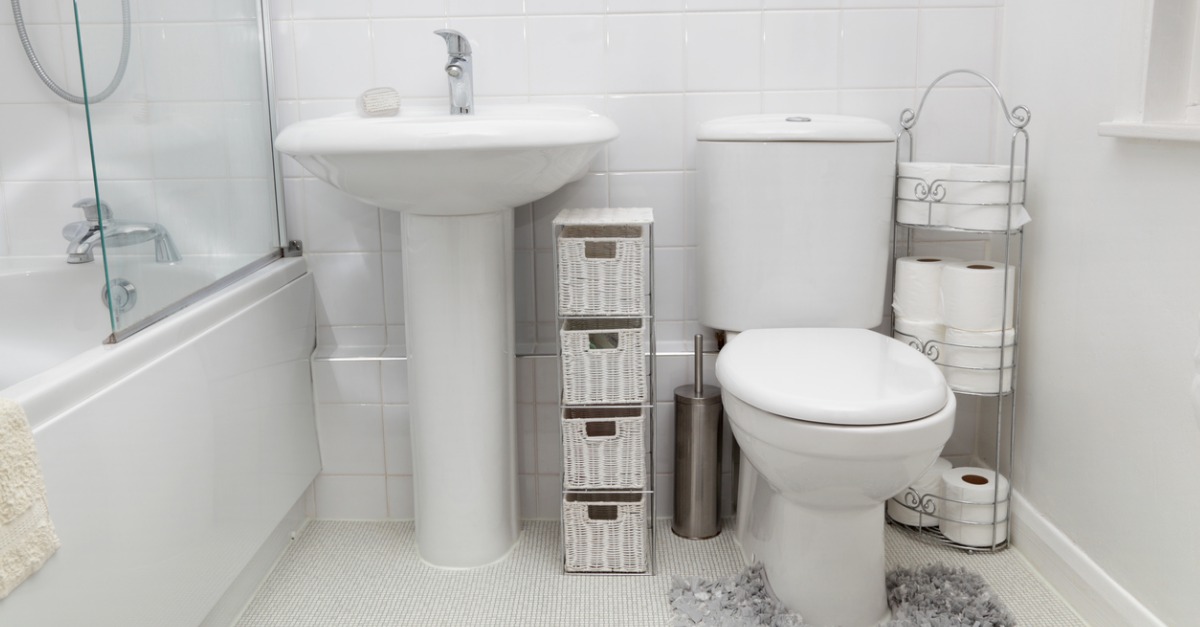 Small bathrooms with limited storage space make it tough to stow all the stuff you use daily and still keep the space looking tidy. Check these smart solutions discovered by Good Housekeeping Magazine:
Expand cabinet space. If your under-sink cabinet is stuffed to the gills, spend $13 for an over-the-door storage basket that can hold your hair dryer, curling iron and more.
Use the corners. Suction cups keep a tower of small storage spaces—as many as you'd like—firmly tucked into a corner of the shower. Cost is under $10.
Narrow organizers fit anywhere. Three-tiered organizers less than 5 inches deep fit into any space, even between the wall and a sink with no vanity. Slim storage carts can hold your toilet paper and lots of other stuff for under $25.
Outlet shelf. For under $11, you can get an ingenious little "power perch" that creates a shelf over your electrical outlet to keep shavers, electric toothbrushes and more stowed away from limited counter space.
Swing towel holder. No need for stacking towels. Swiveling racks can hold four or more towels and swing flush to the wall to save space. These will set you back less than $15.
Hang a tub caddy. This handy silicone pocket goes over the edge of the tub. Hold all your bath essentials in one slim space for under $15.
Over-the-door towel holder. For about $20 bucks, you can hang one over the bathroom door to stow extra towels out of the way.
Standing toilet tissue caddy. These run for about $20 and hold more than toilet tissue rolls. They have a shelf on top to hold reading material—or your cell phone if you want to keep it handy.
Keep cosmetics out of sight. Install small plastic cubbies on the inside of your medicine cabinet door to hold lipsticks, nail polishes and more at the ready but out of sight. These cost about $10 per cubby.