9 Tricks for Organizing Your Kitchen Counter
Posted by Erik Ymer on Friday, June 21, 2019 at 1:00 AM
By Erik Ymer / June 21, 2019
Comment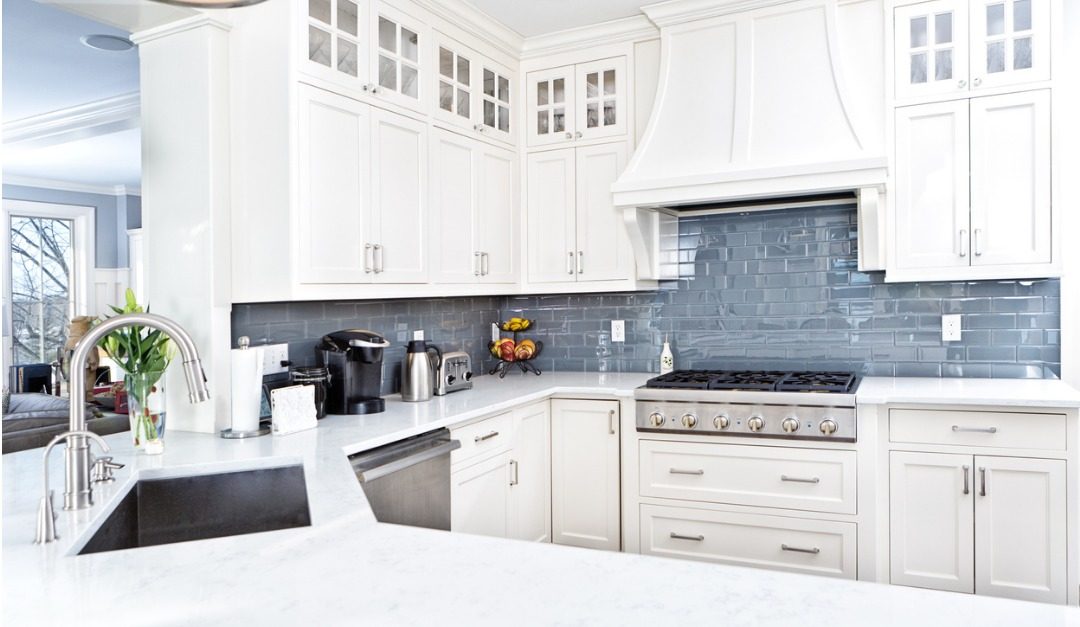 For many the kitchen is the hub of the home. It's a gathering place for chats over coffee or tea, catching up on what's happening in family members' lives. As such, things could get a little disorganized when it comes to kitchen—kids leaving the peanut butter and jelly out, dirty dishes waiting to be washed, etc.
When the counters in the kitchen are sparkling and free from disarray, it makes the area look more open and organized. Here are some tips you might want to put into use for keeping your kitchen counters clutter-free.
If you can hang it, do it. Hanging fruit baskets is an ideal fix for keeping fruit off the counters and opening up space. These kinds of planters are popular again, why not do the same for your apples, oranges and bananas?
The low-down on the microwave. Most people have their microwaves on the counter. If you can, create a little nook for it in your kitchen island. It might be a little lower than you're used to, but it actually looks great and lends a more modern feeling.
Cutting board culprits. If you leave your cutting boards out on the counter, you'll lose valuable space. You might want to store them on the inside of one of the doors. There are units you can buy at hardware stores for just that.
Door organizers. An over-the-door organizer can be just as effective in your pantry as it is in your closet. It could house things like spices, canned goods, cookie jars—stuff that would take up valuable counter real estate.
Hang utensils. If you keep your utensils on the wall and handy, it adds a very modern, trendy look to your kitchen. And that wooden spoon or spatula won't get in your way.
Floating shelves. Put the space on the side of your cupboard to good use with a few floating shelves. Use every bit of space you can for the sake of your counters.
Open storage island. When you choose an island that has open spaces, shelves can be the perfect spots for items like cookbooks, pots, pans or additional cooking tools.
Mason jars. They're clean, sleek and are pretty hot right now in terms of kitchen décor. Clear jars can look great on a counter and can be used for everything from sugar to cookies to dry pasta.
Divide and conquer. If you're lucky enough to have a long counter, mentally divide it into sections. You can keep paper towels and napkins in one area, jars in another and perhaps a nice vase of flowers on one end. Imagination is key.