10 Simple Home Spruce-Ups for Under $75
Posted by Erik Ymer on Wednesday, March 7, 2018 at 8:50 AM
By Erik Ymer / March 7, 2018
Comment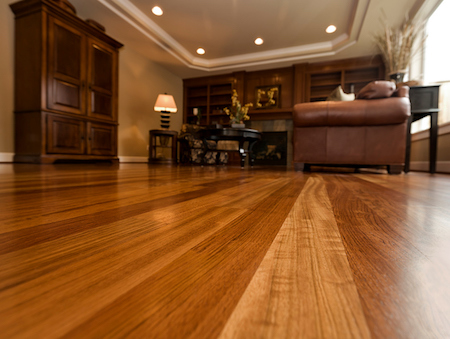 Making a few upgrades to your home and yard doesn't have to cost a bundle. Décor advisors at This Old House Magazine offer 10 easy spruce-ups you can do in just a few hours for $75 or less:
Enhance your bath space. Install a stainless-steel shower caddy with adjustable shelves to hold soaps, shampoos and more. Find one at the home store for $30 or less.
Add a backsplash to the vanity. Tile the wall behind the bathroom vanity with a wide variety of suave or colorful tiles available for about $1 per tile at home stores.
Create kitchen counter space. Hang the microwave in a wall-hung cubby. An oak microwave shelf kit is available from rtacabinetstore.com for under $50.
Bring the outside in. Brighten up your kitchen with a small potted fruit tree and harvest oranges every winter. Try a Dwarf Washington Navel Orange tree for $40 from fourwindsgrowers.com.
Revive wooden floors. Make dull wood floors shine without sanding with a coat of Minwax Hardware Floor Reviver, about $15 at Sears and other retailers.
Jazz up a swinging door. Got a plain swinging door? Give it some character with a pair of attractive push plates, like the hand-rubbed bronze plates (about $55) or other styles from CharlestonHardware.com.
Maximize natural light. Make a small room look larger by hanging mirrors that bounce light. Find a large selection of shapes and sizes at home and hardware stores for under $75.
Organize your entry. Hang a mail and key holder just inside the door. Target has them for under $10.
Line a closet with cedar. Lowes and other home stores carry cedar v-groove plank paneling at a cost of $60 for two boxes, enough to cover 30 square feet.
Hang a tree swing. Hang a rope swing from a limb that's at least 8 inches thick. Use a ?-inch stainless-steel eyebolt secured with a washer and two nuts. A swing with a disc-shaped wood seat is about $45 from the originaltreeswing.com.