Best Ways to Shop for a Mortgage
Posted by Erik Ymer on Wednesday, January 23, 2019 at 1:47 AM
By Erik Ymer / January 23, 2019
Comment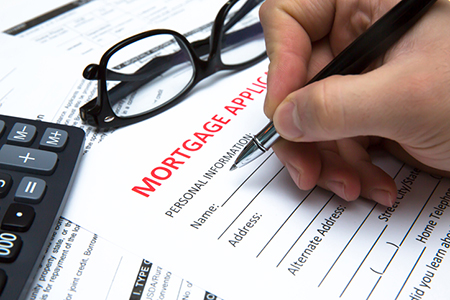 Shopping for a mortgage isn't as fun as looking at homes to buy, but it's an important step that will affect you for years.
There are many ways to shop for a lender. You can start by looking at online mortgage lenders. Or you can walk in to a bank and ask to talk to a loan officer. A mortgage broker or your real estate agent may be able to recommend lenders, as may friends and family. Online reviews may also be helpful.
Before you start talking to lenders, there are a few steps you may want to take first. If you have no credit or bad credit, or aren't sure of your credit score, start by finding out your credit score and then work on improving it. This could take a month or more.
A low credit score is a sign that you're a risky borrower, which will likely lead to a higher interest rate on the home loan.
There are many ways to improve your credit score, including paying bills in full and on time, and paying off as much debt as possible.
Once your credit score is as high as you can make it and is accurate, it's time to look at lenders more closely. First, check to make sure the lender you're considering is registered in your state to do business on the Nationwide Multistate Licensing System registry.
Next, you can search online for mortgage rates. Remember that each rate is a starting point and that a lender or broker will need to pull your credit report and process a loan application to provide an accurate rate based on your credit score and other information.
Once you get a few quotes from lenders, compare their costs and determine which loan makes the most sense for you. The lowest interest rate may not be the best deal if too many fees are added.
Fees may include commission, loan origination, points, appraisal, credit report, application fees and other costs you may have to pay at closing. Ask if any of the fees will be waived (usually for a higher interest rate) or if they can be rolled into the mortgage.
Ask how much of a down payment you'll need to come up with. With a higher down payment you may be able to get better loan terms.
Also ask about the turnaround time on preapproval, appraisal and closing, and which form of communication will get the quickest response from them.
One of the last things you want from a lender is an uncommunicative one who doesn't get back to you quickly. This is probably one of the most important purchases of your life, and you want it to go as smoothly as possible.