Buying Costs Mount This Spring
Posted by Erik Ymer on Thursday, March 15, 2018 at 6:51 AM
By Erik Ymer / March 15, 2018
Comment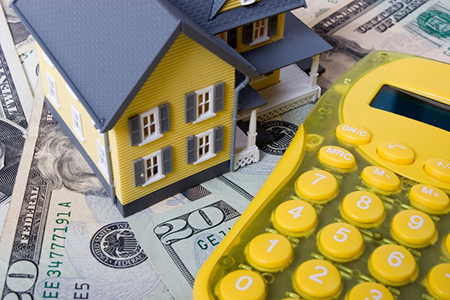 Are you looking to purchase this spring? The combination of increasing prices and rates is making the price tag steeper.
The average monthly mortgage payment has risen by $168, or 12.7 percent, year-over-year, according to an analysis by realtor.com®. The average monthly mortgage is now $1,486, up from $1,318 in February of last year.
Concurrently, 30-year interest rates have gone up meteorically, and list prices are up 10 percent (on realtor.com); however, climbing prices are the primary reason. Across the 20 largest markets, analysts attribute 64 percent of the escalating expense to prices rising.
"Buyers can expect to see more of their paychecks go to their mortgage payments this year," says Danielle Hale, chief economist for realtor.com®. "Tight inventory has limited options for buyers and sent home prices soaring in many markets. Now, homebuyers will also have to factor in higher mortgage rates. This spring's homebuyers will have to decide: Do they give up some desired home features to get into that lower price range, or do they dig deeper into their wallets?"
Buyers are burdened most out west. According to the analysis, the average monthly mortgage payment is rising $449 in the Seattle metro, $378 in San Francisco and $363 in Los Angeles. Breaking down the 20 largest markets: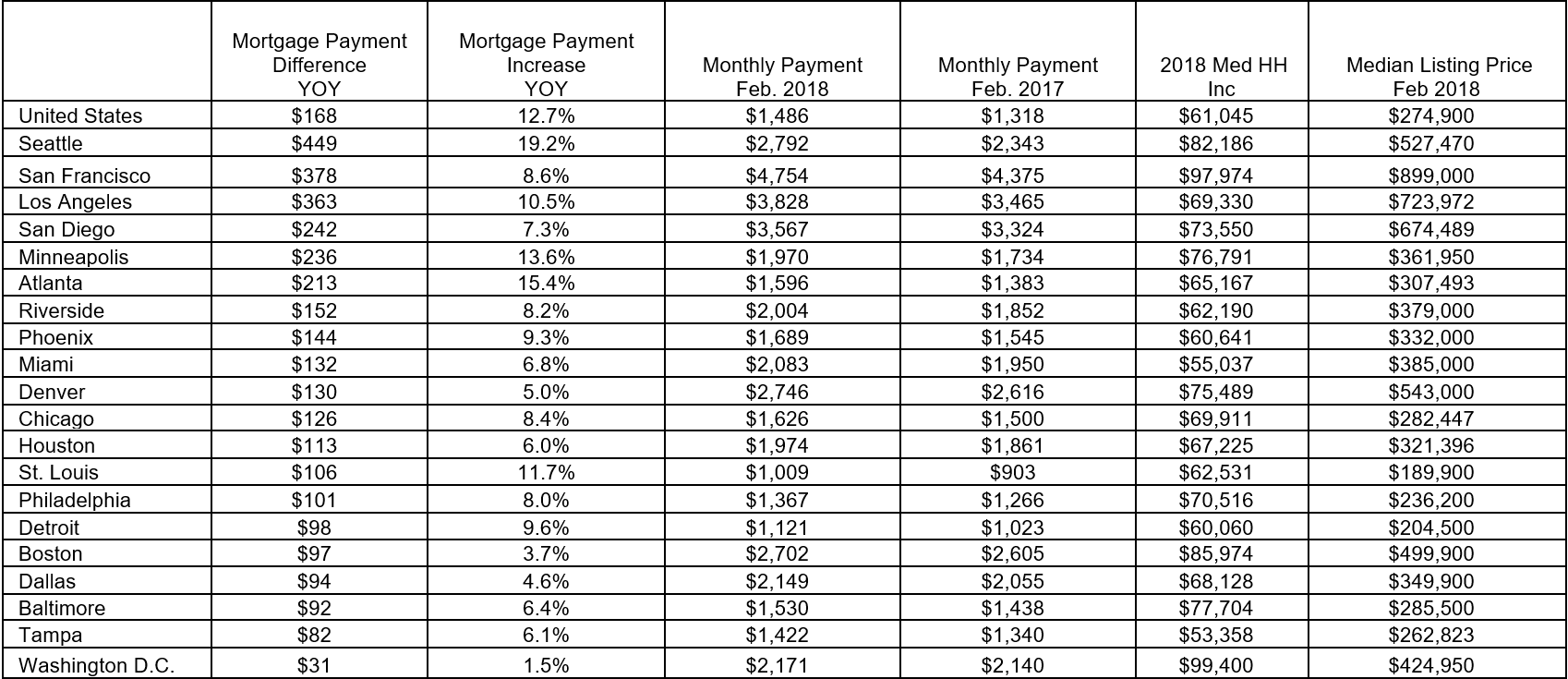 "Despite mortgage rates still being historically low, the combination of higher prices and rising rates will further challenge trade-up and first-time buyers, usually millennials or Gen Xers," Hale says. "They will have to borrow more money at a higher rate to close on a home in this market."
For more information, please visit www.realtor.com.