Camden County Market Trends Report - September 2017
Posted by Erik Ymer on Wednesday, October 18, 2017 at 1:36 PM
By Erik Ymer / October 18, 2017
Comment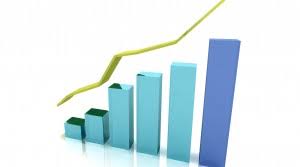 In September, Camden County home sales were up 15.9% compared to September 2016 but prices were down 3.1%. Foreclosure sales were 14% higher than a year ago and were 21% of all sales.
Residential activity in Camden County (Single-family and Condo)
Inventory
The number of homes available for sale in Camden county decreased by 2.0% in September and is now 18.3% lower than a year ago. The Months Supply of Inventory has dropped from 7.1 months a year ago to 5.1 months due to the increase in sales over the past year and lower inventory.
Settled Listings
September sales were 15.9% above last September and are 18.9% higher YTD. Foreclosure sales increased by 14% this month compared to last September and comprised 21% of all sales. Nonforeclosure sales increased by 15.8% in September and the Property Marketing Period was down from 60 days last year to 37 days this year.
Median Price
The median sold price was down 3.1% compared to last September and is the same as 2016 YTD. The median sold price of non-foreclosure sales in Camden county in September was $170,000 down 5.0% from September 2016.
Settled Price / Original Price
The sold price to original list price ratio in September at 95.5% was above the normal range of 92-94%. In September, properties in Camden sold for 97.8% of the current list price compared to 98.0% last September.
Average Showing Appointments Per Listing by Price Range
Appointments were down 15% compared to last month and up 5% from last September with the largest increases in the $100,000-$199,999 price range.