Credit Union vs. Bank: Know the Difference
Posted by Erik Ymer on Tuesday, December 11, 2018 at 1:00 AM
By Erik Ymer / December 11, 2018
Comment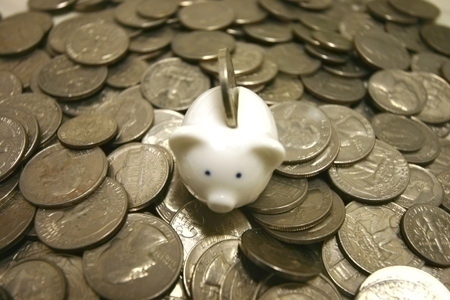 Interest rates remain low, though that's no reason to stow your money under your mattress.
Hiding your money at home won't earn you any interest, and that's one of the benefits—no matter how small—that banks and credit unions can offer customers. But banks and credit unions have different benefits and drawbacks, and knowing how each works can make it easier to decide where to put your cash.
Here are some differences between credit unions and banks:
Profit vs. no profit: The first thing to note when comparing banks to credit unions is that banks are in business to make money and credit unions are not for profit. This can allow credit unions to offer better interest rates, which we'll get to shortly.
Credit unions are cooperatively owned and run by volunteer board members, who decide interest rates and other factors. To join a credit union, you may have to be a member of an employee group, association or some other specific affiliation, and may have to live in a specific geographic area.
Interest Rates: Credit unions have slightly better interest rates than banks on CDs, money market accounts, regular savings accounts and interest checking accounts, according to the National Credit Union Administration (NCUA).
Better Loans: Credit unions also have either the same or better rates on home loans, and their car loans can be half the rate of what a bank charges, according to the NCUA data.
Deposit Insurance: Both credit unions and banks have the same protection from the federal government through the Federal Deposit Insurance Corp., or FDIC. It insures up to $250,000 per account for checking, savings, money market and CD accounts.
Lower Fees: Credit unions generally charge less in fees than banks, according to the NCUA, though its website didn't offer specific examples. When looking into banking fees, ask about minimum balance requirements to avoid a monthly fee, whether you're limited to withdrawals from a savings account each month, what debit card fees it charges and if you're reimbursed for fees at an ATM not affiliated with your account.
More Options at Banks: From a retirement plan to business loans and investing services, and everything in between, most banks will often offer more services than credit unions do. Banks also have more brick-and-mortar locations and ATMs that are spread around the country and are free to customers, making them a more convenient option.
Wherever you decide to put your money, check online with the FDIC to ensure that the bank or credit union you want to do business with is insured by the FDIC and is a legitimate financial institution.