Documents to Keep After Closing on a Home
Posted by Erik Ymer on Thursday, March 22, 2018 at 6:15 AM
By Erik Ymer / March 22, 2018
Comment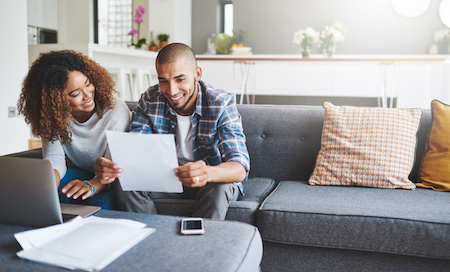 New homeowners can easily watch the amount of paperwork they own grow after buying a house. From a folder full of closing documents to piles of papers, the pages can add up once a home purchase is completed.
The inclination may be to keep everything. After all, you've just completed what's probably going to be the largest purchase of your life, and all of those documents must have some purpose to keep around, right?
Do you really need to keep the original documents, along with certified papers and photocopies that make up the closing paperwork? Some original files should be kept for as long as you own your house, while most closing documents are fine if they're photocopied.
You'll likely get a hefty package of transaction documents from your real estate broker. The closing documents, however, will come from the closing agent, lawyer or escrow officer. It includes financial and legal documents; most of the documents from your real estate broker will be about contract negotiations.
The documents you don't have to worry about keeping are the deed and mortgage documents, which are filed at the county recorder and become public record. You can obtain a copy of these whenever you need them.
Some of these documents you'll need in order to prepare your taxes. If you lose them, you can get a certified copy from the closing agent or your real estate agent.
Keep these originals:
• Closing Statement: This is the official list of charges and credits to your home purchase. Your tax preparer may need this to determine which items are tax deductible, and you should give them a copy of the original.
• Deed: The county recorder's office will keep this original document, which details how you hold title, the names of the sellers giving you title and the property's legal description.
Most closing documents can be kept as photocopies. They may be needed if you have to file a claim against the seller or someone else involved in the home sale or repair of the home.
Keep these photocopies:
• Purchase agreement: Signed by all parties when you agreed to buy the home
• Addendums, amendments or riders to the purchase agreement
• Requests for repair
• Seller disclosures
• Escrow instructions
• Home inspection paperwork
• Pest inspection and completion certificate
• Work related documents such as contractor invoices and permits
• Home warranty plans and paperwork
• Closing disclosure: Lists all of your estimated costs
• Estimated closing statement
• Promissory note and mortgage: You often won't receive the original note until it's paid in full
• Insurance policy
• Title policy