Easy Tricks to Elevate Your Closet Clean-Out
Posted by Erik Ymer on Thursday, June 7, 2018 at 8:21 AM
By Erik Ymer / June 7, 2018
Comment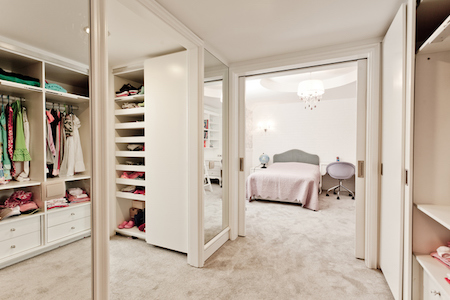 Are you one of those people who gets fired up for some cleaning as soon as the days start to get longer and the sun breaks through the clouds? You're not alone. But deep cleanings don't have to be reserved for the spring. Make that freshly-organized feeling last all-year-round with these tips for the ultimate closet purge.
Use clear containers for storage. Whether you're packing winter sweaters or summer tops away in a sizable Tupperware, or organizing your sunglasses in a hanging storage unit, opt for clear cases or boxes. This lets you see what's inside easily and saves you the hassle of digging endlessly through your freshly-organized closet every time you need something. It also helps make your organization strategy functional all-year-round, saving you time and energy in the long run.
Freshen up—don't just organize! While a good revamp or purge session goes a long way, don't forget that closets are small and congested by nature. Elevate your basic closet overhaul with some simple aromatherapy fixes that make it fresh and pleasant to access. Scented drawer liners or sachets are generally inexpensive and can easily be purchased online. Tucked between folded sweaters and out-of-season blankets or nestled into your sock drawer, they're a great way to reduce stuffiness and keep your closet items smelling fresh. You can even make your own by dabbing a few drops of essential oil into a cotton ball.
Make it's sustainable with the "one in, one out" rule. If you live in a small space, you may already be familiar with this handy guideline, but it's a great principle for homes of every size. Here's how it works: Essentially, if you purchase an item, you should get rid of a similar item. Another way of looking at it is purchasing items only as replacements for things you have used up or given away. This keeps the amount of stuff in your closet consistent and it encourages you to make more thoughtful decisions while shopping. If you embrace this principle all-year-round, you're less likely to need a major reorganization the next time around.