Finding Functionality for Every Room
Posted by Erik Ymer on Thursday, December 14, 2017 at 1:34 PM
By Erik Ymer / December 14, 2017
Comment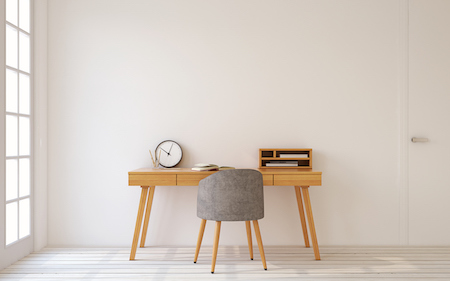 You probably have a room in your house that doesn't get used much or is just acting as storage for your "extra" stuff. Empty nesters are especially prone to having a bedroom that is no longer used and has become messy and unorganized over time.
Rooms like these are an opportunity when selling a house. Presenting a room in a creative way can appeal to buyers who visit your home. Anyone buying a home is going to expect bedrooms, dens and living rooms, so transforming a spare room into something unique is sure to be noticed. Here are some ideas for turning that bonus room into something special quickly and without a high cost.
Recreation Room
Buyers with kids are sure to appreciate a room that promotes family time. While playrooms filled with toys are common, a room where everyone can gather and interact is a great idea. Put board games in the room and set up a table with a puzzle on it. Also include books, magazines and coloring books, but not a TV. Invite house hunters to work on the puzzle; kids who are spending the day looking at houses will jump at the opportunity, and that might translate to a positive experience for the parents.
Hobby Room
Rooms designed specifically for men and women are a popular trend, but why not create a space for everyone? Make the room a productive area where anyone can practice a hobby. Set up a sewing or knitting area, create a spot for a musical instrument with a music stand or turn the room into an artists' or writers' studio.
Family Office
Instead of a stuffy office, create a fun home work space. Set up a desk or table where family members can bring their laptops. Have papers, pens, pencils and other supplies handy. For the younger members of the household, set up a station with crayons, paste and construction paper. Have a shelf with dictionaries, reference books and almanacs.
Guest Room
Sure, many homes have guest rooms, but make yours one to envy. With a simple paint job and a small investment in quality bedding, you can turn a room into a luxurious space that is sure to catch the eyes of buyers who have out-of-town friends and relatives that might need to spend the weekend.
High-End Closet
Turning rooms into closets can be a major project, but it also can be done efficiently. Affordable shelving can hold shoes, hats, scarves, gloves and practically any type of clothing in an accessible and organized way. Racks can hold shirts, pants, suits and dresses. The idea is to create an appealing and organized space for clothing and accessories.