Finding the Best Interest Rate on a Mortgage
Posted by Erik Ymer on Tuesday, May 29, 2018 at 12:17 AM
By Erik Ymer / May 29, 2018
Comment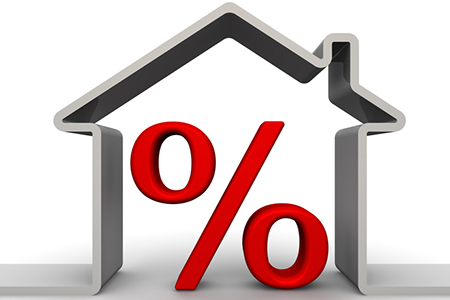 Mortgage brokers and other real estate experts can often help homebuyers find the best interest rate on a mortgage that fits their needs, but that doesn't mean borrowers shouldn't shop around so that they're well informed before talking to an expert.
Here are a few things consumers can do to get the best interest rate on a mortgage:
Fixed vs. Adjustable
Fixed- and adjustable-rate mortgages are the two most common forms of mortgages. A fixed-rate is set for the life of a loan, usually 30 years, and the mortgage payment is the same every month.
An adjustable-rate mortgage, or ARM, has an interest rate that changes after a certain number of years. It can remain at one rate for a year, then change based on an interest rate index chosen by your bank. An ARM can also be steady for five to 10 years, and then adjust annually.
ARMs usually have lower interest rates than fixed mortgages, and can help people afford homes if they only plan to live in them for a few years.
Pay points
Paying what's called a "point" through an upfront fee can lower the interest rate on a home loan. One point equals 1 percent of the total mortgage amount, lowering the interest rate by a fixed amount, usually 0.125 percent.
If you plan on staying in a home for a long time, paying points can save you money. You just need to do the math and determine how many months or years in savings it will take you to recoup the amount you paid in points.
Qualify for loan programs
Some loan programs have lower interest rates for eligible borrowers. These include VA loans for military veterans, FHA loans approved by the federal government, USDA loans and other government programs for first-time homebuyers.
If the interest rates aren't as low as you're hoping for, these programs can still offer savings with low down payment requirements, protections if you fall behind on a mortgage, and allow low credit scores to qualify.
Improve your credit
Having a high credit score is one of the best things you can do to qualify for a better interest rate.
In the months before applying for a home loan, pay your bills on time and pay your credit card balances in full. Also, be sure to check your credit report for errors and dispute them.