Great Garages for Millennial Homebuyers
Posted by Erik Ymer on Tuesday, December 18, 2018 at 7:30 AM
By Erik Ymer / December 18, 2018
Comment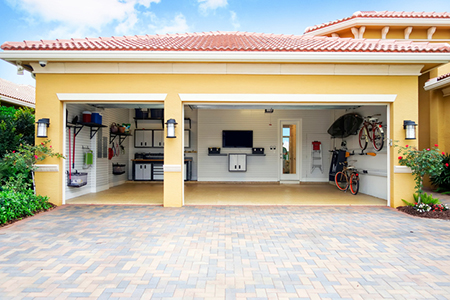 Millennials are the largest generation shaking up the real estate market these days, according to research by the National Association of REALTORS®. However, when compared with the generations that came before them, millennials remain delayed in purchasing their first home and are more particular about the features they want their home to have when they are finally ready to buy. One aspect of homes millennials are particularly interested in is technology, even when it comes to the garage. For the latest and greatest in garage trends, read on.

Access
Millennials use their phones for more than just communicating. They use them to buy coffee and to book exercise classes, as well as to pay friends and family. Access to the garage should be no different, and with the availability of garage door apps, homeowners can control entry to their home through their smartphones.
Security and Safety
More than 70 percent of homeowners use the garage as the main access point to the home, making safety and security a top priority when selecting the right home. Through LiftMaster's partnership with Nest Cam, homeowners can have an added security element. With Nest Cam, users can also access a video feed of what's happening in the garage the moment the garage door is activated, allowing for enhanced security and peace of mind. Garage safety is also vital when viewing a potential home or during home inspection; millennials should ensure the garage functions securely and safely.
Home Control
A connected garage is an easy way to make any home a "smart home." When looking to purchase a home, millennials should examine the capabilities of the garage door opener. Is it Wi-Fi® capable? Is it compatible with technology that controls the lights or thermostat? If not, consider asking the seller to replace the garage door opener with one that is.