Home Sweet Home: 8 Tips to Help You Settle Into Your New Zip
Posted by Erik Ymer on Thursday, November 28, 2019 at 6:16 AM
By Erik Ymer / November 28, 2019
Comment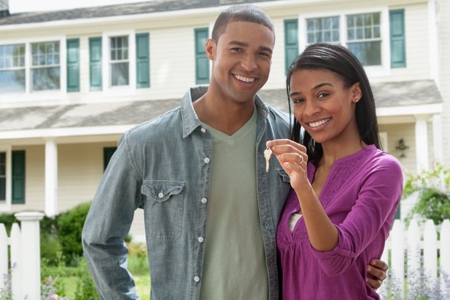 Now that the dust has settled and your belongings are put away, it's time to get a lay of the land. Whether you moved a few houses down the street or across state lines, settling into a new location can be a fun adventure…so long as you're ready to put in the work it takes to get acquainted with the area you now call home.
Having trouble taking that first step? Here are a few ideas to get you started.
Get the Family Involved. Exploring a new place may feel like a monumental task, so divide and conquer by getting the whole family involved. Task one person with finding good places to eat, another with compiling a list of places to visit—and so on—and before you know it, you'll have plenty to keep you busy.
Step Out of Your Comfort Zone. Sitting on the couch binge-watching your favorite show with a pint of Ben and Jerry's may be all you feel like doing, but you can't fully immerse yourself into your new community until you commit to getting off the couch—and out the door.
Don't Neglect Your Interests. Are you an avid Zumba fan? Love to do yoga? Don't neglect your interests as you continue settling into your new locale. Taking the time to scope out a yoga studio or indoor rock climbing facility will go a long way toward keeping your heart content.
Do Some Research. While you most likely spent the days and months leading up to your move getting things in order, now that you're in your new space, dedicate some time to surfing the Web. In addition to doing a Google search of your new location, peruse the town/city's website as well. Facebook, Twitter and Instagram can also serve as handy resources.
Talk to the Neighbors. Next time you see a neighbor out walking their dog, take a second to introduce yourself. While you might not become fast friends, if they've lived in the area long enough, they'll be a good source of information as to what's happening in and around the area.
Maximize Connections. Thanks to social media, we're more connected than ever before, making it easy to connect with individuals who may currently live in the same town you just moved to, or have lived there previously. Take advantage of these connections and ask questions to get a better understanding for what it's like to live and play in the area.
Get Lost. This may sound a little counterintuitive, but getting lost in your new town/city may be the best possible thing. Next time you head out for a drive, turn off the GPS and see what you find. From parks you never knew existed to hole-in-the-wall restaurants with rave reviews, you'll be surprised at what you find once you take a moment to get off the beaten path.
Keep an Open Mind. Fitting in to a new place is all about being open to new opportunities that arise. Make the most of your new living situation by getting out there and embracing everything the area has to offer. While a fun run to the beach may not be your cup of tea, be willing to try new things.
For more tips on settling in to your new home, contact me today!