How to Beautify Your Yard in a Weekend
Posted by Erik Ymer on Monday, August 27, 2018 at 5:00 AM
By Erik Ymer / August 27, 2018
Comment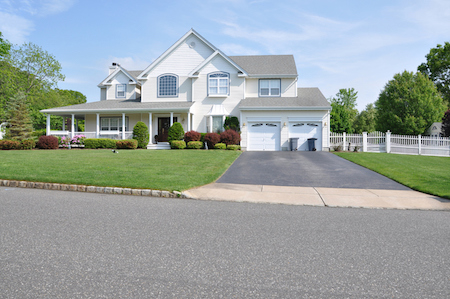 The yard is one of the first things people notice when they arrive at your home for a visit. It's also something that you and your neighbors see every day. A well-maintained yard can add curb appeal to your home and can even increase your property's value.
If you've been neglecting your yard, summer is an excellent time to tackle some projects you have been postponing. Many of them can be completed in a weekend, leaving you with a clean and vibrant-looking yard that is perfect for summer barbecues.
Clean Up
Overgrown grass and unruly shrubs can detract from the appearance of an otherwise beautiful property. Take some time to mow the lawn and collect the clippings. If your bushes need a trim, you can do that yourself, provided you have the right tools and skills. If you don't, ask a neighbor to loan you tools and give you some pointers.
If you have a garden, pull up any weeds you see. If you don't have a garden, you can plant some flowers to line the walkway to the house or place flowers in planters to create a more manicured look.
Check the trees in your yard for signs of disease or decay. Unhealthy trees look unappealing and can also create safety hazards since they can fall in a storm and damage the house or a car or injure a person. It's best to leave tree pruning and removal to professionals.
Mark the Path
Make sure the pathway from your driveway or the street to your house is clear. If you have a paved walkway, check to see if any of the stones need to be cleaned, repaired or replaced—an easy task you can do yourself. If your house doesn't have a clearly defined path to the front door, you can have pavers installed to create an inviting walkway. Place a welcome mat outside your door to add some color and make guests feel at home.
Install a Fence
If your neighbors don't take care of their yard, it can detract from the curb appeal you're trying to create at your own home. If you're tired of looking at your neighbors' overgrown grass, you can install a fence around your property. This can be done in as little as a day or two. Be sure to research your local ordinances, find out exactly where your property line is located and obtain any necessary permits first.
Quickly Improve Your Home's Appearance
You want your house to have curb appeal that makes guests feel welcome. Improving the appearance of your yard can also make it easier to attract buyers if you plan to put your house on the market. Sprucing up the yard can deliver immediate benefits, but it doesn't need to take up a lot of time. You can breathe new life into your yard in just a weekend.