How to Choose the Right Mortgage Lender
Posted by Erik Ymer on Thursday, June 6, 2019 at 1:00 AM
By Erik Ymer / June 6, 2019
Comment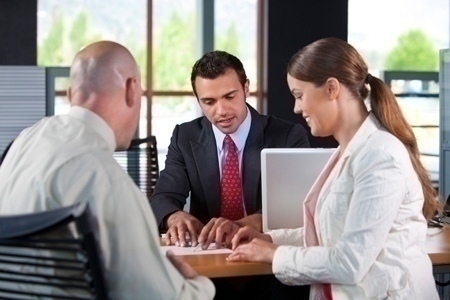 Taking out a mortgage to buy a house is a huge step. The amount and terms of the loan will have a major impact on your financial picture for decades. That's why you should choose a lender carefully.
What to Do Before You Apply
In order to qualify for an attractive interest rate, you need to prove to lenders that you are a good risk. That means you need to get your financial house in order before you start applying for a mortgage. The first step is to get copies of your credit reports and have any errors corrected. If you have a lot of credit card debt, work to pay down the balances and lower your debt-to-income ratio.
Take a hard look at your budget and figure out how much you can afford in monthly mortgage payments. A lender may approve you for a bigger loan than you can realistically handle. Write down all of your monthly expenses, look at your monthly income after taxes and figure out how much you can afford for a mortgage without stretching yourself too thin.
Applying for a Mortgage
Gather all of the information you'll for lenders to process your application. This will include pay stubs, tax returns, bank statements, a list of all financial accounts, a list of all your monthly debt payments, proof of employment and income, and information on any accounts in collection, lawsuits or bankruptcies. Lenders may have different requirements on how far back they want the records to go.
Lenders offer a wide range of interest rates, fees, points and other terms based on each applicant's specific circumstances. Some people get the best deal from a traditional mortgage lender, while others are offered better terms by a credit union, retail lender, correspondent lender or wholesale lender. The lender that offered your friend a great rate might not offer the same rate to you, but you could get a good deal somewhere else.
If you don't shop around, you could spend thousands of dollars more than you have to over the life of the loan. If you don't have the time to contact multiple lenders yourself, a mortgage broker can get quotes from several lenders in exchange for a fee. Then you can compare them to make a decision.
Getting preapproved for a mortgage can help in the home-buying process because it demonstrates that you're in good shape financially and able to move forward quickly. Once you get preapproved, you still need to carefully manage your finances. The lender may review your income, assets and debts again before finalizing the mortgage.
Choose Carefully
Obtaining a mortgage is a significant step that will impact your finances for many years to come. You should not rush it or take it lightly. Do what you can to improve your current financial situation, be realistic about what you can afford and shop around to find the most favorable terms.