How to Create a Functional Laundry Room
Posted by Erik Ymer on Wednesday, February 5, 2020 at 5:24 AM
By Erik Ymer / February 5, 2020
Comment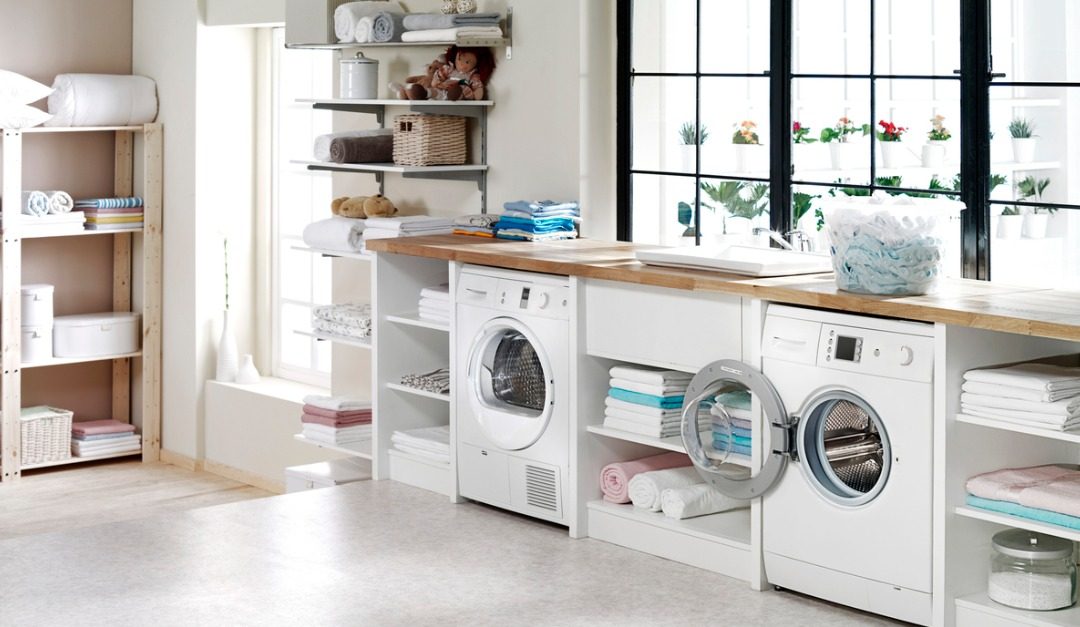 A laundry room is one of the most frequently used areas in a home. Whether you live alone or house a family of five, this space can easily get out of control and become cluttered and messy, making it harder to maneuver baskets, mixing clean and dirty clothes and impairing overall productivity.
By following these steps, your laundry room can become a more functional space where you can clean, fold, organize and truly enjoy your clothes:
Maximize Storage Space
Whether the room is large or small, adding a shelf, cabinet, drawers or an entire organization system is a great start to improving functionality. Use this space to safely store detergent and other cleaning chemicals, as well as dryer sheets, irons and other tools so you can keep the tops of your machines clear and reduce any risks, especially to children and pets. If you have extra cabinets, utilize them for storing seasonal linens, guest towels and more.
Add a Folding Station
Forget carrying clean clothes around the house, bundled up in a wrinkle-inducing pile in a basket. Create an area in your laundry room where you can fold. From a simple table or countertop, to utilizing the space on top of a font-loader, to a mounted shelf that folds out when needed, you have many options to add this functional piece to your space.
Don't Forget the Hangers
For garments that you prefer to be hung and not folded, adding hangers to your laundry room is key. Thankfully, hanging clothes doesn't take up too much room. Add hanging rods under high cabinets, a mounted, fold-out drying rack, or even simple hooks on the back of the door to utilize vertical space.