How to Design a Calming Bedroom
Posted by Erik Ymer on Wednesday, July 24, 2019 at 2:00 AM
By Erik Ymer / July 24, 2019
Comment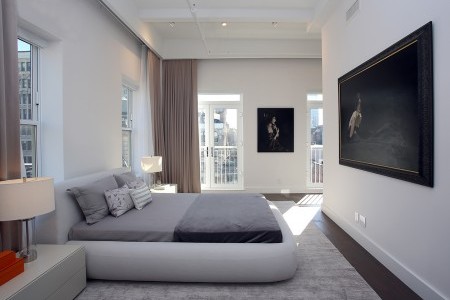 When the day is done, nothing is more relaxing than retiring to your bedroom. Unless, of course, your bedroom isn't a calming space. Below are several tips for designing a sleeping space that brings calm and comfort.
Cool colors. There is nothing calming about a blood red bedroom. Choose a cool hue like gentle blue, green or gray to fall asleep easier.
Window covers. Say it with us: black out shades. Make sure you can block light with opaque window coverings so your hibernation goes uninterrupted.
Tech-free. While many like to watch TV in bed, try and create a sleeping space that is for one thing: sleeping. It's well known that the light from our devices can interrupt our sleep cycles, so if you must occupy your brain before bed, opt for reading over a Netflix binge or a social media troll.
Clear clutter. Make sure your room remains neat and clutter-free so your mind doesn't go into over-drive when you enter. Keep clothes in the closet or hamper (not on the floor!), clear those surface areas from stacks of bills, and make your bed every morning so sleeping between the sheets feels fresh every night.
Light it right. There is nothing calming about a harsh overhead light. Set warming accent lights by the bed, or control your overhead light with a dimmer.