How to Find Your Perfect Neighborhood
Posted by Erik Ymer on Wednesday, January 24, 2018 at 7:13 AM
By Erik Ymer / January 24, 2018
Comment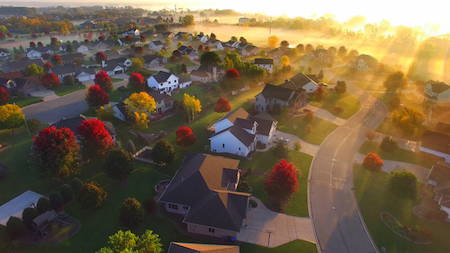 If you're shopping for a new place, you may find the perfect home—but remember, you also need to consider the neighborhood to make sure the community and location are right for you.
For those with children, the neighborhood's school district may be at the top of your priority list. Check out the public-school ratings, or if you plan on sending your kids to private school, look at the pricing and make sure it's something you can afford.
It's also a good idea to look at nearby parks and community centers to check out what type of recreational activities are available for children. Most kids are going to want to play a sport or be involved in an extracurricular activity, so make sure that your potential community offers them.
Are you someone who can't survive without their daily Starbucks coffee or are you an organic shopper who has a certain store they must shop at? Check your GPS to see how far your favorite locations are from the potential home. While you're at it, look at local restaurants and read the reviews on Yelp to see where you might be getting that Friday night pizza or where to go for a romantic night out.
Don't forget to look at how far your new home will be from work and where the nearest public transportation is located if you need that option. And as for train stations, make sure they offer parking spaces—many places are so crowded there is a waiting list. If you do drive, you'll want to understand the traffic patterns to and from your job. You won't want to waste half your day in traffic.
Take a gander at the living conditions of the neighborhood. Do you see a lot of fences and "Keep Out" signs? Are there many kids on the block? Do people walk their dogs on the street? Are there posted neighborhood events? Visit on a weekend day to say hello to some of the residents and ask about the neighborhood before putting in an offer.
You'll also need to learn if your potential new home is part of a neighborhood association and if your community has lawn or construction restrictions. If so, what fees are involved? The last thing you want is to find out you can't put those holiday decorations up because of a strict town ordinance.
Some people may want to live in a historic neighborhood with a lot of character, while others may want a newer development with more modern features. Everyone is different and you need to make sure that your perfect house is in a neighborhood that meets your needs.