How to Know You've Found the Right House
Posted by Erik Ymer on Tuesday, April 3, 2018 at 5:27 AM
By Erik Ymer / April 3, 2018
Comment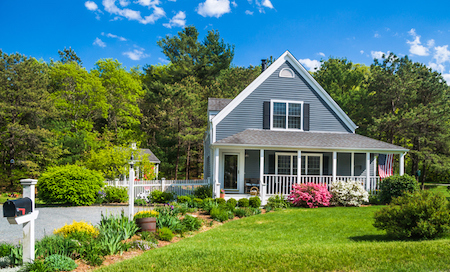 Finding the right house can be a lot like dating: it pays to be choosy, but you should also remain open and flexible. Below are a handful of ways you can tell if you've just seen the house for you.
You don't want to sleep on it. Sleeping on it (i.e., waiting until tomorrow to make a decision) may sound sensible, but if you're in a hot housing market, it doesn't pay to lose time. If you walk out of a property and immediately want to make an offer, go for it. Trust your instincts.
You feel at home. This may seem obvious, but your future home should make you feel warm and welcome as soon as you walk in. Pay attention to how you feel when you walk the halls.
You imagine growing in the space. Whether you see that extra bedroom as a future nursery or that finished basement as a hangout for your tots when they finally become teens, imagining your family growing and evolving inside the home is a great sign.
You're dreaming of furniture. When you walk into a home and immediately get excited about setting your things up inside, the home is talking to you, and it pays to listen.
It meets most of your needs. While it doesn't pay to stick to a long and rigid list with details like a wrap-around-porch or bay windows, the simple basics like location, budget and number of bedrooms should be within the lines of what you want.