How to Make Your Vacant Property Feel Like a Home
Posted by Erik Ymer on Wednesday, January 10, 2018 at 7:35 AM
By Erik Ymer / January 10, 2018
Comment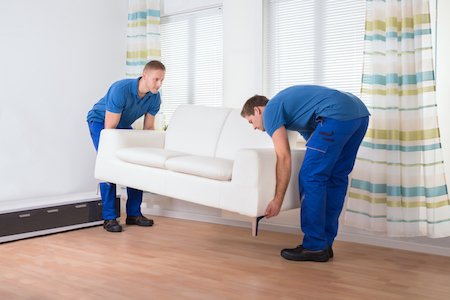 You may be forced to leave your home vacant if you need to move for a new job or family matter, and can't wait around for your home to sell. While some think that an empty house might be more appealing because it makes the home seem bigger, there are many in the real estate industry who feel the complete opposite.
For one, a vacant house may give the impression to potential buyers that something is wrong with the house and it had to be abandoned. This could also make them fearful that things will fall apart quickly.
Of course, if you're already in a new place, your things have come with you, so it's not like you can just buy all new things. But you need something in place to attract homebuyers.
Remember, people aren't just looking to purchase a house, they want a home. Without furniture, art, rugs, lighting, décor, etc., there are no emotional connection points in the house when people come to look around.
And, with no items to focus on, potential buyers will be on the lookout for imperfections, such as scratches on the floor, nail holes in the wall or dirty grout in the kitchen—things that stand out in an empty structure.
If visitors only see flaws in a house and aren't thinking about the potential, that's going to mean less offers, possible price reductions and more days on the market.
And buyers are sharp. They know a vacant home means that someone most likely has already committed to another place, and may come in with a low-ball offer thinking you are more desperate to sell.
Enter a home stager, who can do his or her magic and bring a vacant home to life. Now, when potential buyers come to view the house, they will see a beautifully designed home complete with a lived-in feel. And since stagers are experts on making a house look the way people want, it might even command a better price.
By hiring a stager, you can create a look that house hunters will gravitate toward and walk away with a stronger offer.