How to Pick the Right Interior Designer
Posted by Erik Ymer on Wednesday, June 19, 2019 at 1:00 AM
By Erik Ymer / June 19, 2019
Comment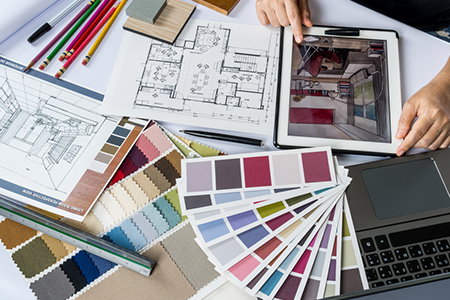 DIY home design is fun, but sometimes you have to call in a pro. We all know how we want our living space to feel, and a talented designer will help you bring that to life. Whether you're looking to reenergize your home before bringing it on the market or need to personalize your new dwelling, these tips are key to finding the right designer to transform your home.
Do your research
It's always a good idea to start by reviewing portfolios of numerous designers. Familiarize yourself with their past projects to get a strong understanding of aesthetics, styles, and use of space. As you make note of what speaks to you, this will also help you hone your vision and educate the designer on your personal preferences later in the process.
Ask for references
So you found an interior designer who excels in creating just the look you want. Before you get too excited, though, it's important to talk with past clients to make sure he or she is easy to work with. Are they respectful of your time and budget? Understanding their process and what you can expect working with them is crucial before making a decision.
It's a partnership
When meeting with designers, make note of how the chemistry feels because you're going to be working together throughout the process. Design projects can take anywhere from months to years and you want to make sure this is someone who you enjoy working with. A professional designer should be easy to communicate with and understand your goals without having to bog you down with trivial details.
Industry knowledge and connections
You're not just getting a style expert. A designer can also get you great deals and exclusive access to the hottest interior furnishings thanks to their industry connections. They know where to get all the latest items that might not be available in stores yet, or where to have bespoke décor made that you can't find anywhere else.