How to Prepare for a Home Appraisal
Posted by Erik Ymer on Monday, July 15, 2019 at 7:28 AM
By Erik Ymer / July 15, 2019
Comment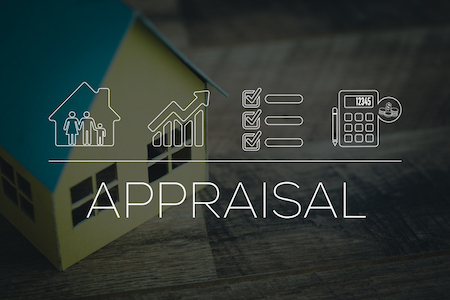 One of the last steps before selling your home is getting it appraised. This is usually ordered by the buyer's lender, and is used to give an estimate of a property's value, which can help a mortgage lender determine how much a buyer can borrow for the home, and can protect them from paying more than the house is worth.
What an Appraiser Looks For
The home's worth is based on factors such as location, condition and comparables in the neighborhood, also called comps, which are houses similar to yours.
Don't confuse a home appraisal with a home inspection. The appraisal determines the market value of a home, while an inspection looks for flaws in the roof, foundation and other areas of a home as a way to help buyers determine if a home is right for them and what they may need to fix.
To determine a home's value, an appraiser will look at the total land or acreage, the condition of the property and any lead or peeling paint if the house was built before 1978. On the inside, they'll be looking for a working furnace and air conditioner, number of rooms, garage, built-in appliance upgrades and in-ground pool.
How to Prepare
If you're going to make upgrades, do them before an appraisal so that they can boost the value of your home before selling it.
The appraiser will also be looking for anything that needs to be repaired. Here are some things to check before ordering an appraisal:
Electric garage door opener works
Railings to raised decks are secured
All utilities work and are safe
Cracks in walls, ceiling or foundation are addressed
Water intrusion through foundation is resolved
Roof is in good shape and will last at least three years
Make as many repairs as you can before the appraisal to help ensure a higher home value.
Differences in Appraisers
Depending on the type of home loan the buyer is getting, appraisal requirements may differ. FHA loans, for example, require that some repairs must be completed before closing.
VA loans have their own appraisal inspection standards. They look at many health and safety concerns, including clean drinking water, a water heater and sewage system, a sound roof and foundation, the removal of pests and termites, and working electricity.