How to Tell If a Neighborhood Is Right for You
Posted by Erik Ymer on Tuesday, July 31, 2018 at 12:00 AM
By Erik Ymer / July 31, 2018
Comment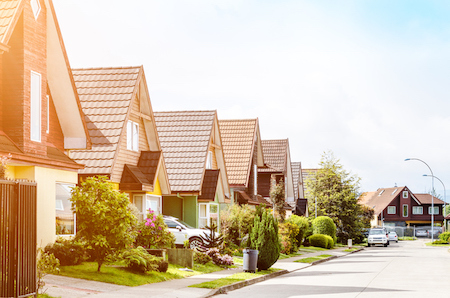 When shopping for a new home, you have to consider more than just the house itself. You want to live in a neighborhood where you feel safe and connected to those around you and where you have convenient access to things that are important to you. Here are some things to consider:
What Matters to You?
Think about what the "ideal neighborhood" means to you. For some people, it means having a park nearby, while for others it means having local restaurants and concert venues. Make a list of what matters to you now and what might be important in the future, especially if you plan to have children later.
Education
Research the performance of local schools. This is important even if you do not have children now. If you decide to have kids in the future, the school system will be critically important. If you do not have children but decide to sell your home in the future, having quality schools nearby will be an important selling point that can help you attract buyers.
Safety
Check the crime rates in a neighborhood you're considering. The local police department can give you information on robberies, property crime and violence in the neighborhood and let you know if the statistics are improving or getting worse.
If people are going out for walks with their families, walking their dogs or jogging, that indicates that they feel safe. If you visit a neighborhood on a weekend or in the evening and people are out on the streets, that means they feel comfortable and secure.
Consider the proximity of municipal services. If the neighborhood is located near police and fire stations, that can provide you with an added feeling of security.
Getting Around
If you rely on public transportation to get to work, or if you would like to reduce your impact on the environment, look for a neighborhood with access to buses, trains or subways. Also consider whether local amenities are located within walking distance and whether the area is designed in a way that makes walking safe and convenient.
Upkeep
Look at how well people in the neighborhood take care of their homes. The condition of your neighbors' houses will have a direct impact on your own property values, so you want to choose a neighborhood where people make home improvements and take care of their landscaping.
Choose a Neighborhood Carefully
When looking for a house, consider what you want and need in a neighborhood and what might be important to you in the future. Your circumstances and priorities will likely change, so you want to choose a neighborhood that will continue to provide your family with what you need and where you will continue to feel comfortable. When you visit a neighborhood to look at houses, take some time to talk to the local residents about their experiences and what they like about where they live.