How to Use Art When Selling Your Home
Posted by Erik Ymer on Monday, February 25, 2019 at 6:34 AM
By Erik Ymer / February 25, 2019
Comment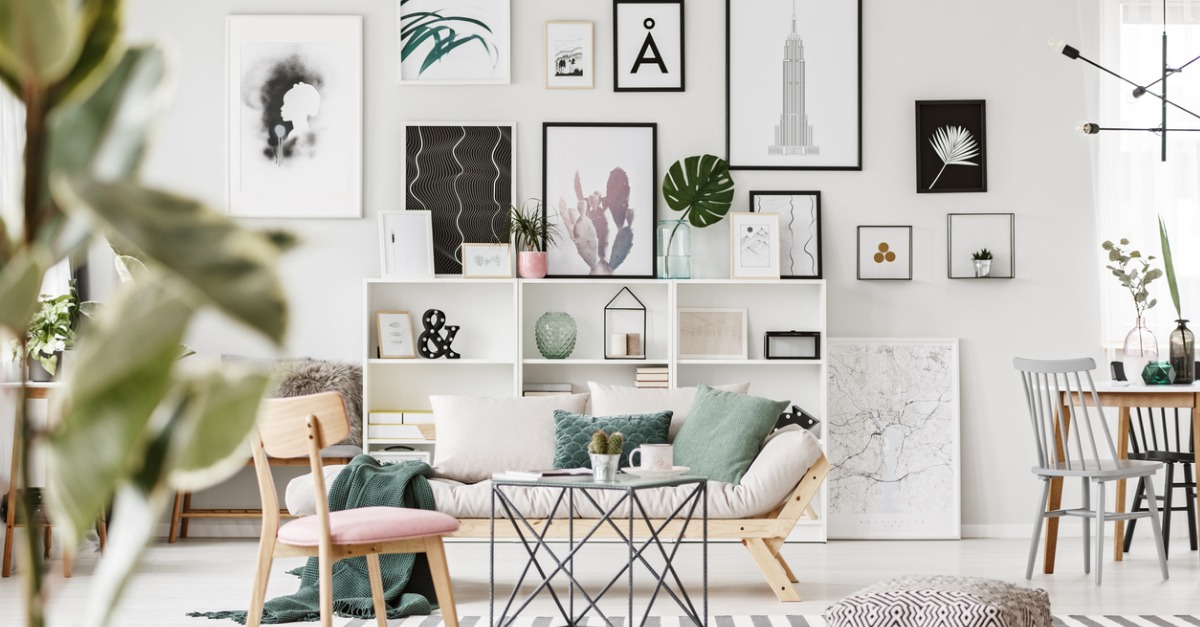 There's an art to staging a home, and one step can make a big difference—hanging works of art on the walls of your for-sale home.
Paintings and photographs add personality to a room and can decorate your walls, especially larger ones. Staging experts agree that displaying a lot of family photos is a distraction to potential buyers, so replacing those snapshots from your family vacation with art is an excellent idea.
And if you equate buying art with spending a lot of money, think again. There are many affordable ways to add some art to your life. You also can think of it as an investment because you can bring the art with you to your new home.
Here's how to add an artistic touch to your home:
Support Local Artists
Visit an art gallery in your area, or find out about art shows being hosted by local organizations. Talented artists are always eager to sell their work, and for many, selling their paintings and photographs is a hobby, so they're not necessarily looking to make a fortune from their creations. You'll be amazed to find out how much artistic talent there is in your community.
Get Crafty Online
Online platforms for artists, such as Etsy, offer endless works of art for sale, often at terrific prices. You'll not only find paintings and photographs, but tapestries, carved wood pieces that can hang on a wall, and a lot of other amazing discoveries.
Hang Framed Posters
You can add virtually any masterpiece to your home through posters. We're not talking about using thumb tacks to hang a poster of your favorite band on your dorm wall, but framed, decorative posters of famous works of art or of photos of beautiful scenes from around the world, really make a difference in a home.
Think Themes
What better fit for the kitchen than unique photographs of food or watercolors of fruit? If you have a sewing room, consider a painting of a basket with yarn and needles. Hang something warm and welcoming in a guest room. If you have an entertainment room, hanging framed movie posters is a fun touch.
Choose Art People Will Like
You're not a museum curator who's looking to challenge people's perception of art; you're a homeowner who wants to find a buyer. So, don't choose anything too avant garde. Interesting can work, but you want the art on your walls to have a lot of appeal. Landscapes are an excellent choice, and so are images that create a homey feel, like a winter scene of a house with a glowing fireplace inside.
Think About Your Frames
Frames are an important aspect of art. You can't go wrong with a simple, black frame that won't distract from the work itself, but more creative options are available. Avoid frames that are so ornate they become distractions.
And be sure to pick out art and posters that you like, so that you'll enjoy looking at them in your new home.