How Yards Affect Home Values
Posted by Erik Ymer on Wednesday, June 6, 2018 at 6:29 AM
By Erik Ymer / June 6, 2018
Comment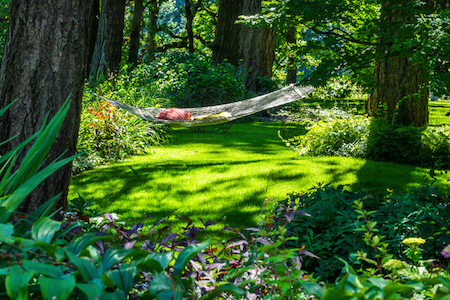 After deciding on a neighborhood, finding the perfect home can come down to price. One home could be priced five or six figures higher or lower than another home on the same block. What gives?
Big factors such as neighborhood comps, crime and the quality of nearby schools affect prices, but they should affect all homes in an area equally.
Some factors are less obvious but can affect a home's price in a big way. For example, yards that can have a big influence on a home's value for a number of reasons, according to an analysis by HouseCanary, a data analytics real estate business. Here are some:
View Angle
The bigger the view angle is from a backyard to scenery or nature, the better. This was the most popular hidden factor influencing home values in the analysis, affecting 95 percent of counties studied.
No scenic view would be the worst angle, while 180 degrees is a scenic view from every angle.
Backyard view angles were most prized in the Midwest, such as Kansas City or Indianapolis. They didn't have as big an impact on home values in the West, such as in Denver or Las Vegas.
Backyard Exposure to Neighbors
How easily can neighbors see into the home and backyard? Limiting this type of exposure is an asset, as is not having a view into your neighbor's yard or home.
Privacy can cause a home's value to rise and can come in many ways. Downhill-sloping backyards can be more valuable than uphill backyard slopes. Flat yards can be more desirable than uphill yards.
Slope matters in much of the country, particularly in Minnesota and Indiana, where there's a mixture of mountains, rolling hills and flat terrain.
Limiting backyard exposure was found to be more important in the Northeast, such as in Boston or Rochester, N.Y. Some homes with more backyard exposure to neighbors had higher values, such as in Buffalo, Wyoming and just south of Spokane, Wash.
Frontage Length
The length of feet on the street-facing side of a home was tied to an increase in home values by HouseCanary. Homes with frontage length saw a boost in value in nearly 80 percent of counties analyzed.
Counties in the south tended to place higher importance on frontage length, and less in cities such as Salt Lake City, Utah or San Francisco, Calif.