Is Optional Insurance Worthwhile When Renting a Moving Truck?
Posted by Erik Ymer on Wednesday, June 12, 2019 at 6:07 AM
By Erik Ymer / June 12, 2019
Comment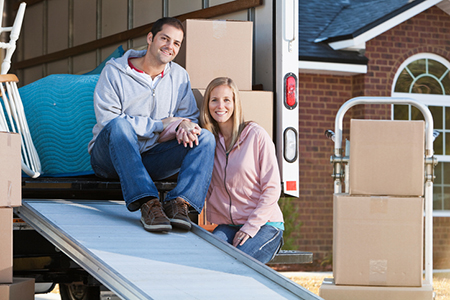 If you're going to rent a truck when moving, one of the first questions the clerk will ask you is: Do you want to buy the optional insurance we offer?
While your auto, homeowners or renters insurance may cover damage to a rental truck or your contents inside the truck during a move, the extra insurance can be worth checking into.
Here are some questions to ask when that clerk tries to sell you insurance:
What if you're at fault? A rental truck company likely won't cover you for physical damage you cause to the truck or bodily injury you suffer in an accident where you're at fault; however, your personal car insurance may cover property damage or bodily injury to others in the case of an accident. Keep in mind, your auto insurance policy likely excludes vehicles that weigh more than 9,000 pounds, such as a moving truck.
If the accident isn't your fault, then the other driver's insurance should pay for damage to the truck and for your bodily injuries.
What about my credit card coverage? Paying for a rental truck with a credit card will likely get you free insurance from your credit card company, though it may cover damage to other people and vehicles and not to the rental truck you're driving.
What does the extra insurance cover? U-Haul, one of the biggest moving companies, sells truck rental coverage that protects renters from being financially responsible for damage to its equipment. U-Haul says it's essential because credit cards and car insurance don't typically cover its rental equipment.
U-Haul's "Safemove" package covers the truck and its belongings, but doesn't provide liability coverage. It has a few optional purchases within it, such as a damage waiver to protect you if you accidentally back into a street sign because you're not used to driving such a large vehicle. There's no deductible for the coverage.
U-Haul offers up to $25,000 in cargo coverage for a one-way rental and $15,000 for an in-town rental. There's a $100 deductible and coverage is for actual cash value.
U-Haul also has a "Super Safemove" program that adds liability coverage, like full coverage on an auto policy. The liability coverage is primary coverage, with the first $1 million in liability covered by U-Haul and not your personal insurance.
If you do decide to buy extra insurance when moving, first check with your auto insurer to see if they cover anything during your move.