Keep Your Kitchen Ready for Buyers
Posted by Erik Ymer on Friday, May 24, 2019 at 1:00 AM
By Erik Ymer / May 24, 2019
Comment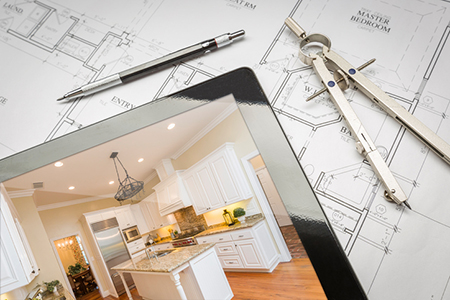 The kitchen is one of the busiest rooms in a house, yet it's the room people will focus on most when shopping for a home. Keeping it presentable for showings while your home is on the market can be tricky. Here are some things you can do to keep your kitchen looking its best at all times:
Clean the oven, counters and appliances after making meals, and keep the table free of clutter.
Clear out the cabinets, the pantry, the area under the sink, drawers and anywhere else a buyer may look. Investigate your silverware drawer—you'll be surprised at how dusty it has become. Cleaning it and organizing your forks, spoons and knives will make the drawer look appealing and make a positive impact on a potential buyer.
After you've cleared out the cabinets, take stock of what you really need. You're sure to find spices you haven't used in years and near-empty boxes of cereals and other foodstuff you're never going to use. Getting rid of as much as you can will make cabinets look larger, giving buyers the perception of ample cabinet space.
Next up, tackle the refrigerator. Get rid of all those jars you haven't opened in months. In addition to cleaning the fridge itself, wipe jars with a paper towel, so that everything in the refrigerator is clean and pleasant-looking.
If your kitchen is showing its age, there are some things you can do to spruce it up without spending a lot of money. Don't renovate for sellers—it's costly, can take a long time and a lot of buyers might want to renovate the kitchen to fit their own personal style. Painting cabinets or installing new handles and tightening hinges can do more than you realize.
You many also want to consider buying an inexpensive table set. Again, you don't want to spend a lot of money, but if your current tables and chairs are looking old, a new set will set a nice scene.
Last, but not least, don't forget the floors. Give your floor a thorough cleaning, not just a quick sweep and mop. Scrub it well and you just may be surprised by how well it shines.