Options You May Not Know About When Shopping for a Mortgage
Posted by Erik Ymer on Tuesday, February 12, 2019 at 2:00 PM
By Erik Ymer / February 12, 2019
Comment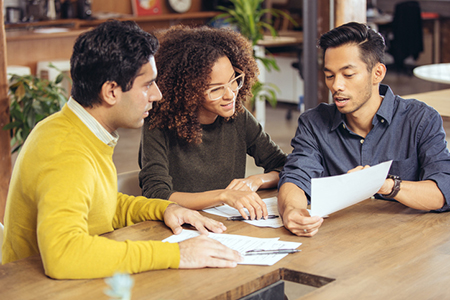 Shopping for a mortgage can be overwhelming. Even if you've owned a few homes and have had a few home loans, chances are there are some mortgage options you don't know about.
Here are four to ask a mortgage expert about:
1. A 20 percent down payment isn't a must. The long-held view that at least a 20 percent down payment is needed to buy a home is outdated.
A loan approved by the Federal Housing Administration, or FHA, can have a minimum down payment of 3.5 percent. For a $300,000 home, instead of having to come up with $60,000 (20 percent) down, a 3.5 percent down payment requires $10,500 down.
2. Banks aren't the only home lenders. Traditional lenders like banks and credit unions are just some of the places to get a home loan.
Savings and loan associations are one option, using the savings deposits of private investors to make mortgage loans. They're usually locally-owned and managed, and are chartered by the federal or state government.
Mutual savings banks are another option. They're like savings and loans and were created to help low-income consumers. Unlike commercial banks, they can borrow from the Federal Home Loan Bank System to make investments such as mortgages.
3. You'll likely get more money than you need. After determining your ability to repay a home loan and the cost of the home, the lender will tell you how much of a loan you qualify for. Chances are it will be a larger loan than you can afford.
New federal laws in 2014 are meant to hold lenders more responsible for the loans they underwrite, but the guidelines still allow larger loans for most people.
That doesn't mean you have to necessarily borrow that much money. But it could help pay your closing costs, or be used to buy a bigger home. But if you're getting a bigger loan only because you qualify for it and can buy a better or bigger home, you could be in trouble soon if you can't afford the payments. Only you know your day-to-day finances—not your lender—so sticking to a loan you can afford is wise.
4. A home loan can help cover repairs. If you're getting an FHA loan, its 203(k) program allows up to $35,000 from the loan to be used for home repairs and improvements.
Chances are the home you're buying will need (or you'll just want to change) new carpet or paint, and this add-on loan product can pay for the improvements. The total loan amount is based on the projected home value after the fixes are made.
Interested in more real estate tips? Contact me today!