Planning Your Spring 'To Do' List? Don't Forget to Go Outside!
Posted by Erik Ymer on Thursday, April 19, 2018 at 8:19 AM
By Erik Ymer / April 19, 2018
Comment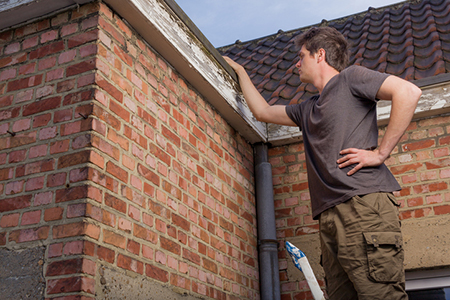 I know it's warm and cozy doing your spring cleaning inside, but remember that spring cleaning plans should include a thorough walk around outside, as well.
The Marsh & McLennan Agency LLC (MMA) in Minneapolis tells homeowners that an early inspection and maintenance of their property is extremely important to prevent risk. To assist in that, MMA has compiled a checklist of things to inspect each year:
Review the roof. The company suggests starting by inspecting your roof for broken or missing shingles and interior rafters for water stains. Most water stains will be found around or below an inadequately flashed chimney, skylight and other openings.
Gut the gutters. MMA says gutters are able to perform when kept clean, so remove dirt and debris from all gutters and downspouts.
Look at lights. Lighting maintenance includes inspecting street lights, outdoor light fixtures, and indoor common-area lighting to promote safety and security. Make sure lights are clean and void of any dust, dirt or salt, which can result in lost energy and money. If lights are burnt out, think about replacing them with high efficiency CFL or LED bulbs.
Don't miss the deck. When inspecting a deck or porch, look for peeling, splintering or rotting boards, and whether the wood is unprotected. If left unprotected, wood will soak up moisture and could lead to very serious damage. If a deck or porch needs to be resealed, clean it first with soap and water to clear off any mildew or mold, then after it is clean and dry, apply sealant, stain or paint.
Take care of trees. Remove dead wood and broken branches from trees or bushes. Replant shrubs, bushes and/or flowers that have worked their way out of the soil, and rake the ground.
Freshen with fertilizer. If necessary, add new soil, mulch and/or sod and lay fertilizer. Then, plant any new seeds or plants and implement a watering schedule.
Patch potholes. Finally, MMA says spring is a great time to repair cracks and potholes. First, determine the source of the issue so you can address and fix the root of the problem. It is always best to make these repairs as quickly as possible to prevent any type of hazardous conditions.