Pros and Cons of Choosing a House With a Master Suite
Posted by Erik Ymer on Wednesday, April 3, 2019 at 5:51 AM
By Erik Ymer / April 3, 2019
Comment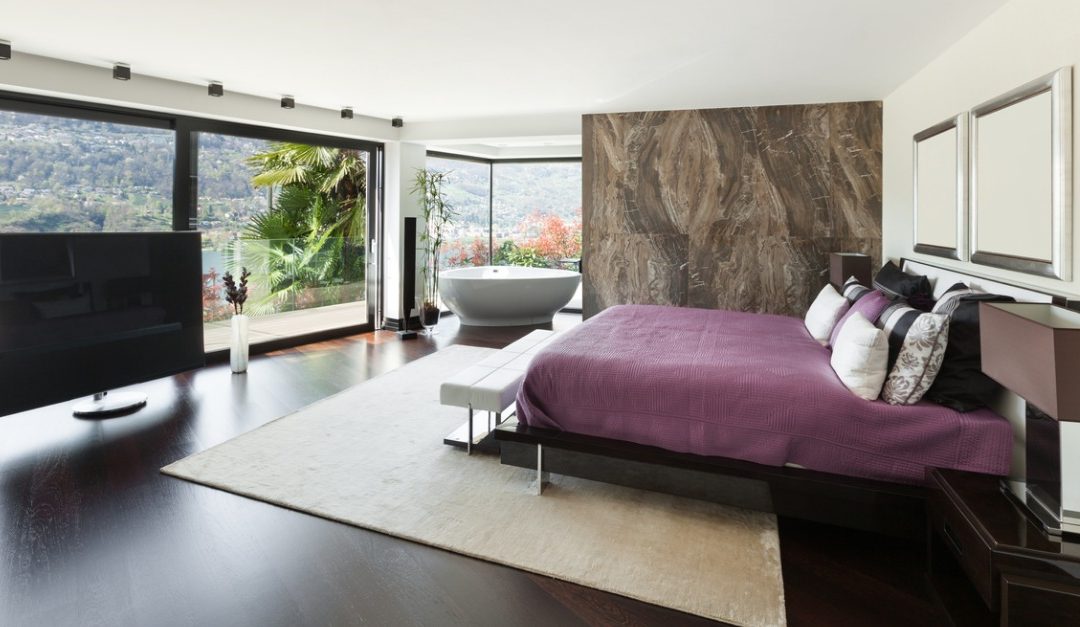 A house with a master suite is a dream for many. A large bedroom, private bathroom and other amenities can be an oasis for stressed-out homeowners to escape and relax. However, a master suite can also be expensive—and may or may not attract buyers in the future.
Features of a Master Suite
The term "master suite" can mean many different things. In some cases, it simply refers to a large bedroom with spacious walk-in closets and a large, attached, private bathroom. Master bathrooms are typically much more elaborate than typical bathrooms. Homeowners frequently choose showers with massaging jets, hot tubs, side-by-side sinks and more expensive wall and flooring materials than those generally used in bathrooms.
Some people use part of a master suite as an entertainment area with a large television, stereo system, video game consoles and other electronic devices. The options depend on the size and layout of the suite and a homeowner's budget.
In some cases, owners prefer a master suite with a sitting area and a cozy fireplace. It can be the perfect place to relax on a cold, snowy day and watch TV or escape into a good book.
For other people, a master suite is seen as a more functional area. For example, the owners may set aside part of the space as a laundry room where they can take care of chores without worrying about children running in or leaving toys scattered about.
A portion of a master suite can even be used as a home office. A parent can have a private space to work without distractions, while at the same time being able to easily check on children and pets or handle chores in other parts of the house when necessary.
How a Master Suite Could Affect Home Values
A house with a master suite could cost significantly more than a house without one. Depending on the location of the home, a master suite may or may not help you get a good price if you decide to sell it later.
If most of the other houses in the neighborhood have master suites, buyers will most likely expect one. If you bought a house with a master suite that was smaller or less elaborate than that of a neighboring home, that might not matter to you now, but it could work against you later if you try to sell the house and prospective buyers are underwhelmed. On the other hand, if you customized your master suite in an ostentatious way that wouldn't appeal to most people, that could also limit the pool of potential buyers.
Talk to Your Real Estate Agent
If having privacy and some trappings of luxury are priorities for you, a master suite could be an excellent idea. Before you commit to a specific house, ask your real estate agent about other homes in the area to find out how the house you're considering compares—and how the master suite might affect your ability to sell the house in the future.