Put a Little Life into Your Lights
Posted by Erik Ymer on Thursday, June 21, 2018 at 6:20 AM
By Erik Ymer / June 21, 2018
Comment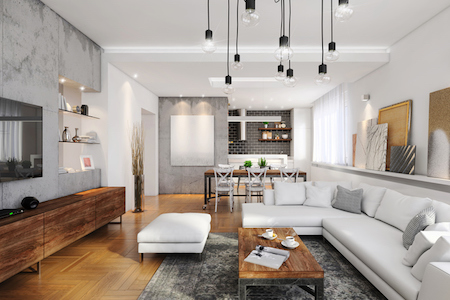 When's the last time you paid attention to your lights, switches and fixtures?
They may seem like little things, but when selling a home, everything counts, so putting some thought into your home's lighting can go a long way toward sprucing up your home without emptying your wallet.
Here are some easy things that you can do:
Install new bulbs. This is an affordable way to set the right mood in rooms throughout your home. New bulbs also mean they won't burn out while potential buyers look over your home.
Choose the right bulbs for each room. Bright lighting in the kitchen and softer lights in the living room, for example. If you have a ceiling fan with more than one bulb, avoid high-wattage bulbs, and install those of equal wattage.
Replace outlet covers. This is another economically-friendly step that can make a difference. Pick the right colors for each room, and make sure plates match. Another advantage to doing this—you'll make sure all outlet covers are tightly screwed on and secure. Be sure to take any necessary safety precautions before changing any plates.
Dust and clean. Lighting on the ceiling can collect dust, especially on globes that cover bulbs, exposed bulbs or chandeliers. Built-up dust in these areas is unsightly, so take a few minutes to dust these. Be sure to do it in the afternoon while the lights aren't on and hot to the touch. Then, take a look at the covers of your light switches. Hands are all over these, so there's a good chance they're marked by fingerprints or food stains. Clean these with a window cleaner; use very little cleaner and be careful because you don't want liquid getting into the switch area.
Check your switches. A lot of houses have switches that just don't work or are backward, turning lights off when in the up position and vice-versa. These are little things, but any imperfection can be a distraction to visitors. It may well be worth the time and expense to hire an electrician to repair or replace any broken switches or outlets that don't function properly.
Remember exterior lights. Outdoor lights are also important. If people visit the house at night, you want walkways to be well lit, and if outdoor lights aren't working because of burned-out bulbs, it could be a sign that other areas of the house are being ignored.