Save for a Home with a Dollar-for-Dollar Match Program
Posted by Erik Ymer on Monday, August 6, 2018 at 12:00 AM
By Erik Ymer / August 6, 2018
Comment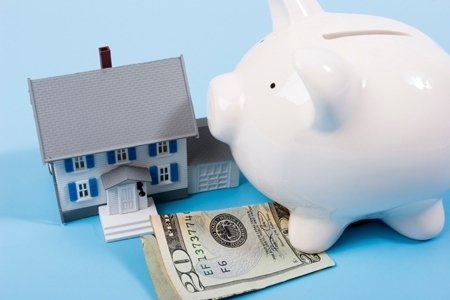 A federal program helps low-income families buy a home with a unique method meant to encourage saving: It matches dollar-for-dollar what they save to buy their first home.
The Individual Development Account, or IDA, doesn't offer a lot of money to help with a down payment — up to $2,000 in federal matching funds with more contributions possible from local IDA programs — but it's a start.
Participants can start by saving as little as $25 — matched to as much as eight to one, depending on the program, though most offer one-to-one matches. Income levels must be 200 percent below their state's poverty level.
With an 8:1 match, IDA participants can raise much more than the $4,000 total with federal matching, and could have $10,000 or so for a down payment on a house.
Most IDAs are funded by the federal government and are run by nonprofit groups and financial institutions, and grantee programs are required to raise an equal contribution of nonfederal funds. It can take from six months to several years to save for a down payment on a house through the program.
To earn the matching dollars, some IDA programs require account holders to take financial literacy classes and training on homeownership; they are also provided counseling and instructions on how their local program works.
More than 60,000 IDAs have opened in the U.S. since Congress established them in 1998. The Administration for Children and Families is the federal agency that provides the federal half of the match.
IDAs aren't just used for buying a home. The matching money can also be used to repair an existing home, go to college or start a business.
Getting help with a down payment through IDA can benefit both lenders and homebuyers, who are less likely to default on home loans after participating in the program. IDA participants are 2 – 3 times less likely to lose their homes to foreclosure than other low-income buyers, according to a 2010 study from the Corporation for Enterprise Development and the Urban Institute.
An IDA might not be for everyone. But for families that can afford to save small amounts of money over time, matching money from an IDA can help them get a good start on a down payment and homeownership.