Selling Your Home? Get Ready to Negotiate
Posted by Erik Ymer on Wednesday, August 22, 2018 at 7:00 AM
By Erik Ymer / August 22, 2018
Comment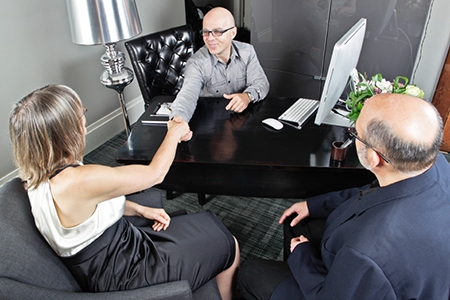 One of the most stressful parts about selling your home is setting the right price and then hitting the bargaining table when someone is interested. When a buyer's initial bid comes in and it's much lower than you expected, even if your heart is racing because you don't want to lose the sale, don't jump at the first bid. Work with your real estate agent to negotiate.
Savvy negotiating isn't about tricking the other side; it's about knowing the seller's motivations and your own, and coming to a deal that is satisfactory to both in a manner that's fair for each—and in keeping with what your market will bear.
Sure, you want to agree upon a price as quickly as possible, but you also don't want to jump to any rash decisions or do something you will later regret. Take a little time to think about all the offers and talk to your real estate agent about strategies for a counter offer.
Sometimes negotiating power comes from not the price itself, but the other terms of the contract. Think about your preferred closing date, who is paying the closing costs and items that the seller might want left behind (which often are things you wanted to leave anyway). If you can bargain in all the terms you want, maybe accepting a lower price isn't the worst thing.
Whatever the buyer says about your house, it's important that you don't take it personally and end talks because you feel they are de-valuing your home. Remember, it's all part of their negotiating strategy, and you need to be ready with a list of your own that explains why the price is valued as it is.
Let your agent do the responding to an offer or counteroffer. All negotiating should be done in writing and all responses should be in writing. This keeps any "misunderstandings" from happening that could potentially kill the sale.
Remember, you want to sell your home, but this isn't a garage sale, so make sure you sell for a price you can live with. At the same time, heed your agent's advice about what the best price is. Overpricing your home may lead to it languishing on the market, making it less appealing to buyers.