The Essential Budgeting List for Buying a Home
Posted by Erik Ymer on Tuesday, July 17, 2018 at 3:44 AM
By Erik Ymer / July 17, 2018
Comment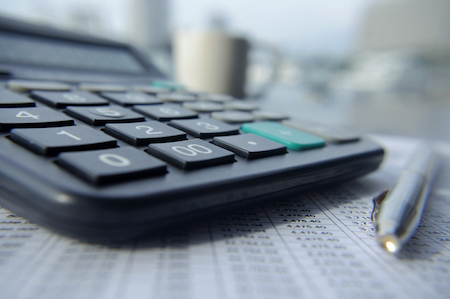 Is house hunting in your near future? If so, you're probably thinking about the neighborhood you want to live in, the number of bedrooms you need and what sort of home you want. But take a step back. None of this matters if you don't know how much you can truly afford to spend on a home.
You may have a nice down payment saved up, and an idea of costs, but most agents will tell you that first-time buyers generally miss a few things when budgeting for a home.
Before you make a wish list for your future house, here are some expenses you need to consider:
Mortgage: Most buyers need to take out a mortgage. With rates as low as they are, many are even considering a 15-year term rather than the more traditional 30-year term. Use a mortgage calculator or speak to a lender to find out exactly what your monthly rate will be and what you can afford.
Insurance: When buying a home, you also need to insure the value of the home against fire, theft and sometimes even flood damage (insurance for which must be purchased separately). Shop around for the best price and see what it's going to cost you beforehand. Keep in mind that this cost can go up each year, especially if you file a claim.
If you're putting down less than 20 percent, you may also have to pay for private mortgage insurance (PMI). This can add a substantial amount to your monthly mortgage payment so consult with a lender on what your most affordable options are.
Taxes: Property taxes can add hundreds of dollars to your monthly mortgage payment and can increase depending on school and town budgets. A home is normally taxed on its assessed value—a fraction amount of the home's appraised value—so make sure you factor it into the equation.
Utilities: If you're currently renting an apartment or living with your parents, there's a good chance you don't pay much (or anything) for utilities. But when you own a home, you have to factor in the costs of water, gas, electricity and oil each month. Ask sellers for their average monthly costs over the last year so you know how much you should be putting aside.
Yard upkeep: Buying a home with a large yard or garden may be your dream, but be realistic about the amount of time you'll have to invest in keeping it beautiful. If you're not up to the time commitment, you'll have to hire someone to mow, weed and take care of those flowers and shrubs. Check with local yard contractors to see what a service like this will cost in the neighborhood you are considering.
Upgrades: You're most likely going to want to make some changes in your new home. Make a list of all the projects you are considering—such as adding new hardwood floors, drapes or appliances—and leave room in your monthly budget for some of these costs.
You'll need to consider all of the above before you begin your home search. Look only at what you can truly afford so you don't end up house poor.