The Hidden Costs of Owning a Home
Posted by Erik Ymer on Wednesday, May 29, 2019 at 7:32 AM
By Erik Ymer / May 29, 2019
Comment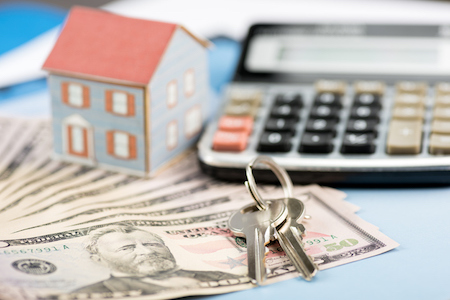 Financially, there's more to buying a home than the purchase price—sometimes much more.
After the down payment, and once your closing costs and monthly mortgage payments are added up, it can be easy to forget some of the costly and hidden costs of owning a home. Take these added charges into consideration:
Property Taxes
Property taxes are set and collected by the state, county and local agencies. Sometimes multiple agencies collect funds through a property tax for services such as water, sewer, schools and fire and police departments.
The taxes can go up annually in some areas, depending on a city's services, so the following year's cost may be difficult to predict. You'll still want to find out what the current property taxes are on a home before buying. A real estate agent should be able to help you calculate estimated taxes for the following year.
Home Insurance
Since home insurance is required by mortgage lenders, this is one cost that you'll be reminded of quickly. It can protect your home from natural disasters, accidents and thefts. Extra insurance for natural disasters, such as floods and earthquakes, can cost more but may be worthwhile.
Maintenance and Remodeling
A leaky roof, cracked foundation or other home problem can be found during the inspection or long after you've moved in. Home repairs can be expensive and something you don't want to put off. Experts recommend putting aside 1 percent of your home's value for maintenance each year.
Along with repairs, take into account any remodeling you want to take on. Kitchens, bathrooms and bedrooms are the most common areas for remodeling, which can cost thousands of dollars. Put some money aside each month in a savings account dedicated to maintenance and remodeling to make your life easier.
The same goes for home insurance, property taxes and other costs you may not think of when buying a home. Contribute regularly to a bank account to pay for the costs of owning a home, and you'll be ahead of the game when the bills come due.